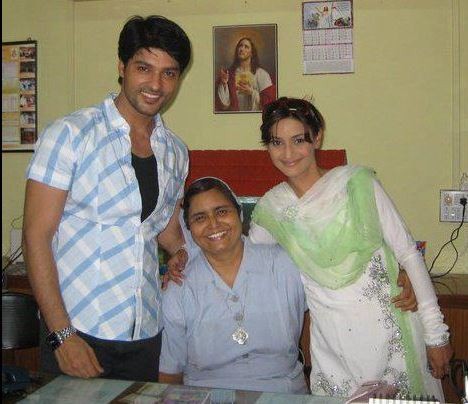 The year 2016 seems to be unlucky for lovebirds in Bollywood as well as the Television industry. After reports of split of A-list Bollywood, rumours of television actor Anas Rashid of "Diya Aur Baati Hum" fame partying ways with Rati Pandey have surfaced online.
Rashid was reportedly dating "Hitler Didi" actress Pandey, but now the latest reports suggest that the actors have called it quits. However, Rashid and Pandey are still friends and care for each other, The Times of India reports.
Last year, there were reports of the couple tying the knot and making their relationship official, but Rashid and Pandey always maintained that they are just friends. Rashid had also said that he will never date and will marry a girl of his parents' choice, as his family is traditional.
"Will get married to the girl I like but she should also be someone who my parents approve of and accept," Rashid told IANS in an interview.
Talking about his marriage plans, Rashid said that he is currently busy shooting for his show "Diya Aur Baati Hum", in which he plays the lead role of Sooraj, and does not have time for marriage.
"I am shooting for 30 days a month. My character needs to be there all the time. There are days when I have to cancel my one-day off and come on set to shoot. So taking 15-20 days off to get married is impossible," he told the news agency.
"Getting married isn't easy. As for me, I would want to personally go back home and invite all my relatives, sit back and enjoy the entire festivities with them. It's a long tedious process which I cannot commit to right now," he added.