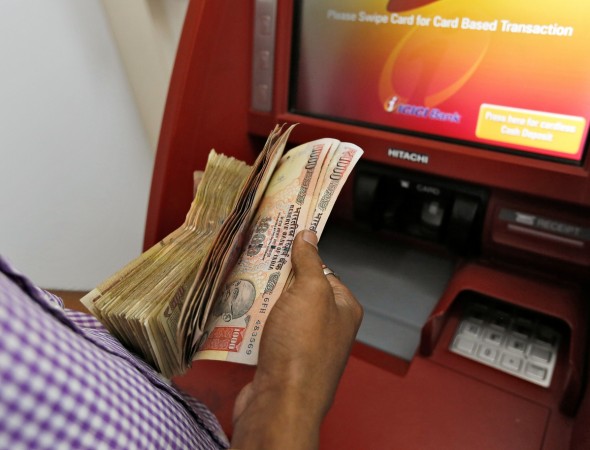 The decision to ban Rs 500 and Rs 1,000 notes with immediate effect (subject to certain places where they will be valid till November 11 midnight) that was announced by Prime Minister Narendra Modi on Tuesday night took many by surprise.
The move has multiple repercussions on not only ordinary citizens of the country but also on businesses.
Unlike political parties that do not seem to agree with the BJP-led NDA's latest effort to tackle black money and parallel economy in the country, there is broad consensus among most analysts over the positive impact to ban high-denomination currencies.
Here is what experts and analysts have to say about the swift move, described by some as "surgical strike" against black money:
Vaibhav Sankla, Director, H&R Block India
The move to ban higher denomination currency notes will immensely help to curb black money and also bring in tax compliance in this system. We believe this is one of the biggest impetus to tackle the menace of fake currency, tackle black money and make India a cashless economy.
The value of money will go up due to this move and this may very well be reflected in the prices of commodities like real estate and gold in the coming days. The big social impact of this would be a significant decrease in corruption and a more efficient business environment.
Gautam Chhaochharia, Head of India Research, and Sanjena Dadawala, Analyst, UBS Securities India
In the near-term, this move may hurt economic activity, specifically discretionary consumption, gold and property demand. We believe the measure is a long-term positive as it helps formalise the economy with attendant benefits of efficiency and access to lower cost of capital.
We view it as a positive for financials potentially but over the longer term. Combined with GST and Aadhaar driven financial inclusion (two of India's three arrows) this will help formalisation of the economy.
VK Vijayakumar, Chief Investment Strategist, Geojit BNP Paribas
This is a clear structural positive for the economy. The demonetisation initiative is not going to solve the issue of black money lock, stock and barrel. Corruption cannot be rooted out so easily. (However), The psychological impact of this initiative is huge.
Kotak Institutional Securities
We see the government's decision to remove extant high-denomination notes from circulation and replace them with new ones as a positive for the economy in the medium term. The latest step appears to be the final one in the government's systematic approach to remove black money from the economy.
We do not see any major impact on general consumption as most consumers in India use small-denomination notes for small-value items and transactions and they can anyway exchange their current high-denomination notes with new ones at their banks
Ravi Ahuja, Executive Director, Office Services & Investment Sales at Colliers International
This is a transformational reform by the Modi government. Real estate transactions in progress and not completed that involve CASH will be impacted, leading to complications. This will certainly lead to pain in the realty sector in the short term, but it Is a welcome move for the long run.
Porush Singh, Country Corporate Officer, India and Division President, South Asia, MasterCard
It will enable further growth in the Indian economy by encouraging cashless transactions and reducing the crime rate. The PM's bold action and leadership is a critical step in positioning India to be a leader in the global cashless and digital economy movement.