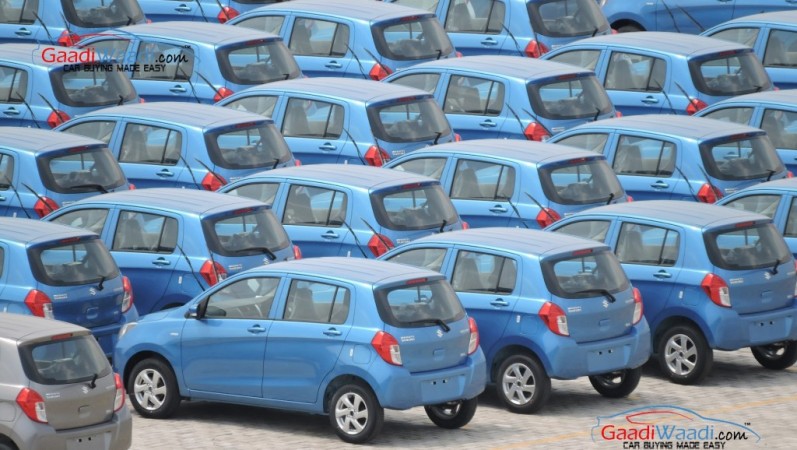 Analysts see the upside in shares of Maruti Suzuki India Ltd following its robust fourth quarter results and a strong guidance for the fiscal year 2015-16.
Supported by higher realisation and lower raw material cost, the company recorded a profit of ₹1,284.24 crore in the fourth quarter of FY15, up 60.52 percent in the same quarter a year ago.
Company's operating profit margin increased by 551 basis points to 15.88 percent in the March quarter from 10.63 percent in the corresponding quarter in FY14.
"At 16 per cent, margins are pretty close to the highest levels that the carmaker has ever achieved. I believe, there has been a bit of a lower spends on promotions as well. So, if that is one off or whether, it will go back to the normal trajectory, which is something to watch out for," Amit Khurana, Co- Head Equites & Head of Research of Dolat Capital Market Pvt Ltd, told The Economic Times.
Giving a healthy guidance for the current fiscal year, the country's largest car maker expected its car sales to grow by 10-12 per cent in FY16, compared to industry growth rate estimate of around 6-8 per cent.
The stock price of the company witnessed a massive rally in the past one year, rising by 87 percent to ₹3,646.70 on April 27 from ₹1,952.40 on April 28 last year.
"We have been highlighting Maruti as our top pick to play recovery in the Indian automotive sector and continue to believe the company is in the midst of a best model cycle," Reliance Securities told Business Today in a note.
Analysts are still bullish on the stock as the company bets on its growth in rural areas amid intensifying competition from global automakers in cities.
Maruti's car sales in rural areas, which account for about one-third of total sales, went up by 23 percent in the January-March period, surpassing the 11 percent growth seen in urban areas.
"It makes sense for Maruti to work harder on rural areas because competition in cities is really intense and global automakers are eating into urban demand," Puneet Gupta, senior associate at consultancy IHS Automotive, told Reuters.
However, unseasonal rains have already weighed on the sales of two-wheelers in the previous fiscal year, and the environment in rural India looks more challenging following a below-normal monsoon rainfall forecast for this year.
Brokerage firms such as Sharekhan and Reliance Securities have revised up their target price for Maruti shares to ₹4,400 and ₹4,199, respectively.