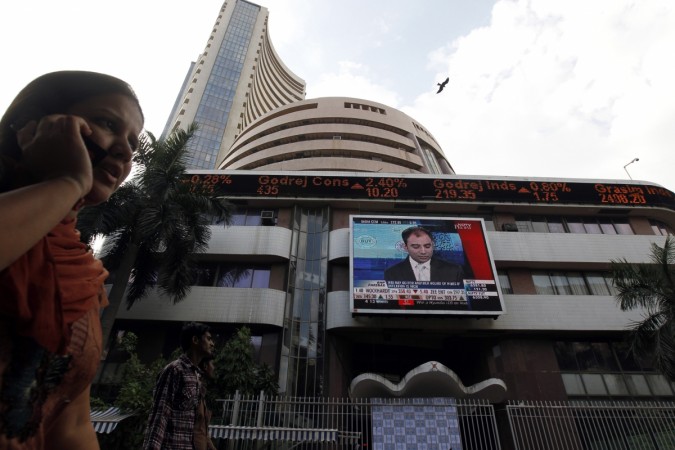 Stock markets across the world, including India could witness a sell-off over concerns that Greece could default on its €322 billion debt obligation, say experts.
The left-leaning Alexis Tsipras's government issued a statement last week saying that the country will run out of cash on 9 April, accentuating fears of a full-blown crisis in the event of Greece's inability to repay the debt.
However, Greek Finance Minister Yanis Varoufakis clarified on Sunday that his country would repay its creditors on time, beginning with the €450m due to the IMF on Thursday, allaying fears of an imminent default, according to a report by Reuters.
"Negotiations on the Greek bailout terms will continue this week. The slow nature of the process illustrates the difficulties involved and also underlines the risks of a collapse in the negotiations remain," said Nordea Markets in a report.
Analysts expect a default by Greece to trigger a temporary sell-off in global stock markets, with Indian stock markets taking a cue, as the current rally in the domestic equities is largely driven by foreign institutional investors.
Indian equities are likely to correct by 5-6 per cent if Greece defaults, according to independent market analyst A K Prabhakar.
"Every market will get impacted by this move. Euro will become weaker against the dollar, which will be positive for Indian equities. But, Chinese and Russian markets are expected to see deep cuts as they are trading partners of Greece," Prabhakar told NDTV Profit.
However, Gaurang Shah, assistant vice president, Geojit BNP Paribas, forecast that the fall in Indian markets won't be big.
"Greece defaulting on its huge debt is on expected lines. It is better that the things on the Greek front end for once and for all and it gets thrown out of eurozone. Indian markets may see a kneejerk as the events unfold but, I do not expect a major fall in Indian markets," Shah said.
Kishor Ostwal CMD of CNI Research said that Indian markets may not witness a sell-off if Greece fails on debt repayment .
"There can be a kneejerk reaction on the downside but India continues to remain in a strong position among other global markets as falling crude oil prices have helped Indian government to improve its financial situation," he said.