Punjab minister Navjot Singh Sidhu requested people to not politicise the Amritsar train accident.
About 60 people were killed and several injured, during the accident at the Jaura Phatak crossing in Amritsar on Friday. The incident occurred when a train ran over a group of people gathered on railway tracks to watch the effigy of Raavan burn on the tenth day of Dusshera.
Investigations say that the people could not hear the train over the sound of the firecrackers.
Sidhu told reporters that there was negligence but no one was to blame and that it wasn't intentional.
He then requested everyone to give a political angle to the incident. According to NDTV, he said, "Nobody has done it deliberately. However, there is a big negligence...when I talk about negligence, some people did not even understand their responsibility.
"The question is that the accident should not be given political shape. It is an accident. Do not make false allegations and do politics on this issue."
"It was an unfortunate incident. I talked to a few people who told me that some people were standing on the rail track and some were sitting on a stone near the track...when effigy of Ravana was lit, some people retreated back. Then the train came with a great speed and there was no horn and people did not come to know and it happened in a matter of just one or two seconds," the former cricketer was quoted by Republic TV as saying.
Incidentally, Sidhu's wife Navjot Kaur Sidhu was a chief guest at the event of the burning of the Raavan effigy and has been criticised for leaving the venue immediately after the incident.
Sidhu defended his wife saying, "Even last night, when allegations were levelled against her, she was at the hospital with the injured. She told me, I'm here. She was informed of the tragedy a little before she reached home. In fact, I spoke to her only once when she said, 'I'm here'."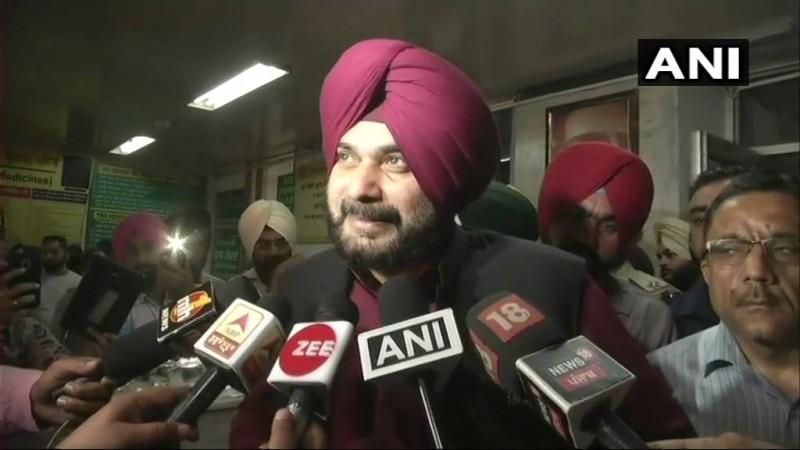 On Saturday, Sidhu had visited the victims and relatives of the victims.