The Canadian Consulate General in Chandigarh, Mia Yen, has expressed concern over the terrorist attack on Nirankari Bhavan in Amritsar, Punjab.
Three people were killed and 20 injured when a hand grenade was thrown inside the prayer hall by two people on a bike. Khalistani supporters are alleged behind the terror attack.
"Canada strongly condemns the terrorist attack in Amritsar. Our heartfelt thoughts to the victims and their loved ones. Canada stands with India in the fight against terrorism," she tweeted.
Earlier this year, when Canadian Prime Minister Justin Trudeau had visited India, he was not welcomed by Prime Minister Narendra Modi, instead, a junior agricultural minister had greeted Trudeau at the Delhi airport, creating a polite displeasure.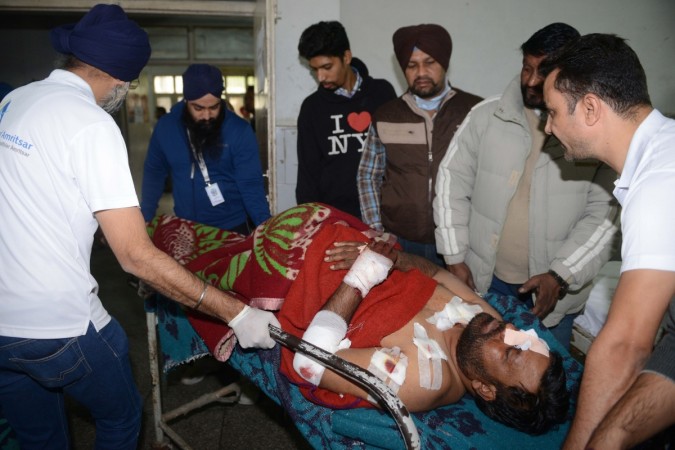 Trudeau was accompanied by his family, media delegations, security personnel and six ministers including four Sikh members of Punjabi origin of his cabinet, Harjit Singh Sajjan (defence), Amarjit Singh Sohi (infrastructure and communities), Navdeep Singh Bains (innovation, science and economic development), and Bardish Chagger (small business and tourism) also the Leader of the Government in the House of Commons.
There has been a rise in tension between the governments of India and Canada, due to the support for an independent Sikh nation of Khalistan and pro-Khalistani sympathisers have been increasing in Canada and other parts of North America. The Indian government was further upset when the Ontario Parliament condemned 1984 anti-Sikh riots that happened in India as genocide.
Punjab Chief Minister Amarinder Singh said that the possibility of involvement of Khalistani/Kashmiri terror group in the attacks cannot be ruled out. The state won't let its hard-earned peace to get destroyed, he added.