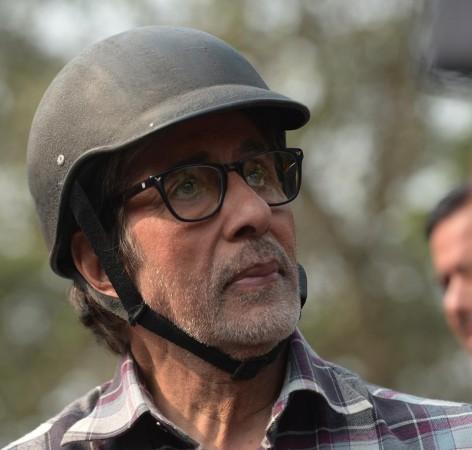 Bollywood megastar Amitabh Bachchan has again become the victim of a celebrity death hoax. A fake death message of the actor passing away has gone viral on messaging app Whatsapp, despite Big B's regular Twitter posts.
The fake message said that passed away Feb. 23 (Tuesday). "At about 11 a.m. ET on Tuesday (February 23, 2016), our beloved actor Amitabh Bachchan passed away. Amitabh Bachchan was born on October 11, 1942 in Allahabad. He will be missed but not forgotten. Please show your sympathy and condolences by commenting on and liking this page," the message read, according to BollywoodLife.com.
But much to the disappointment of the hoaxers, the "Piku" actor is alive and doing well in Mumbai. Big B is also active on Twitter and has been constantly tweeting. His representative also confirmed that Big B has become a victim of a celebrity death hoax.
"He joins the long list of celebrities who have been victimized by this hoax. He's still alive and well, stop believing what you see on the internet," his representative said, according to The Times of India.
This is the second time fake death reports of Amitabh have been circulated online. In 2012, there were reports of a car crash and it was mistakenly assumed that the person who died in the accident was Sr. Bachchan. A blog reported, "Amitabh Bachan died in a car crash on Route 80 between Morristown and Roswell." The news went viral on social media and caused panic amongst fans of Big B, but it later turned out to be a hoax.
Meanwhile, apart from Sr. Bachchan, there are Bollywood celebrities who were targeted with the fake death reports. Dilip Kumar, superstar Rajinikanth, veteran actor Kader Khan, Ayushmann Khurrana, Hrithik Roshan, Lata Mangeshkar and Yo Yo Honey Singh among other haven't been spared.