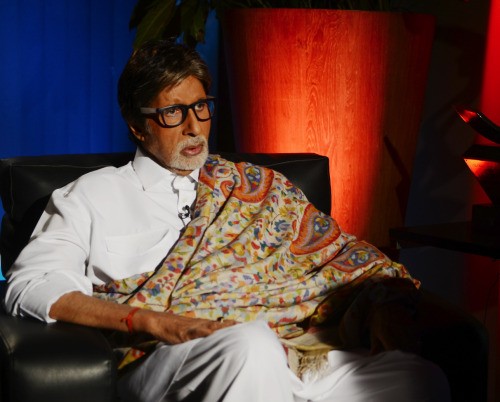 Bollywood mega star Amitabh Bachchan seems to have been an active person even during his childhood days.
The actor recently got all nostalgic after he found a photo of his school days. He posted the group photo on Twitter, which was taken with his friends while he was a member of Bharat Scouts & Guides.
Big B then asked his fans to spot him in the photo without looking at the names mentioned below the picture.
Check out the photo below:
T 1884 - Oh dear !!! My BOY SCOUT days .. try and spot me without looking at the names below the picture .. pic.twitter.com/0aw5U0jmba

— Amitabh Bachchan (@SrBachchan) June 1, 2015
Meanwhile, Bachchan, who celebrates his 42nd wedding anniversary with wife Jaya also posted an adorable photo of the couple on the micro-blogging site on Wednesday. He also thanked fans for all the love and for wishing the couple on their special day.
T 1885 - To them that give me their wishes for the Anniversary, my sincere gratitude and love .. 42 years of marriage pic.twitter.com/hQ0lwoj0fO — Amitabh Bachchan (@SrBachchan) June 2, 2015
The "Piku" star also mentioned details of their wedding day and honeymoon on his blog on Wednesday morning.
"The hurried simple preparations .. the ceremony in Bengali tradition .. the drive from my rented place to the apartment of a dear friend of Jaya's family .. the gentle drops of rain that began to fall just before .. the neighbours rushing to our place on seeing this and telling us to depart for the wedding, as the rain was a wonderful omen of auspiciousness .. and finally after it was all over, the entrance of the bride into our home and the departure soon after to London with some dear friends for a honeymoon .. our very first visit to the UK .." Bachchan wrote on his blog.