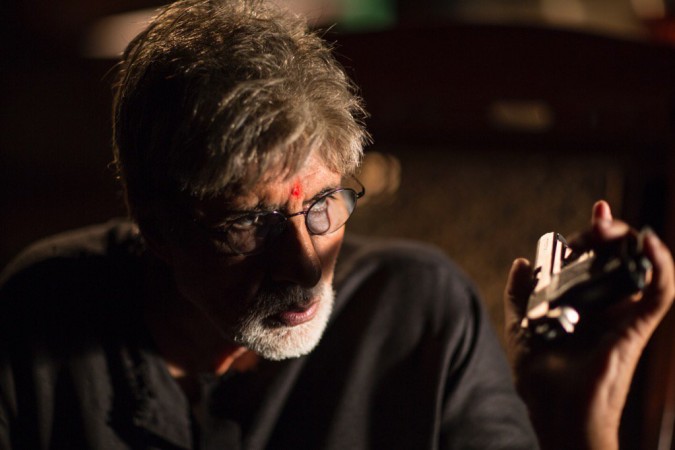 Social media accounts of Bollywood celebrities are more of a reflection of who they are in real life. On-screen, we get to see different characters they play but to see their unseen sides like their sense of humour and wit, one needs to scroll their social media accounts. When it comes to Twitter, some have very simple profile bios, while some have really interesting bios reflecting their personality.
Here are some of the interesting bios of Indian celebrities that you may have missed out on:
Amitabh Bachchan
One of the finest actors in the industry, Amitabh Bachchan's bio on Twitter reads, "Actor ... well at least some are STILL saying so!!" In spite of being one of the most well-known actors of the industry, he chooses to remain humble and his bio reflects that.
Twinkle Khanna
Mrs. Funnybones is known for her wit and humour and her twitter bio suggests the same as it reads, "A bona fide member of an ambiguous tribe of the new age Indian woman; heavily armed with the weapons of my choice : google and lame jokes"
Anushka Sharma
The Jab Harry Met Sejal actress, Anushka Sharma's Twitter bio is unique as she chose some Latin terms to describe it. Her bio reads, "Illegitimi non carborundum," which means "Don't let the bastards grind you down".
Richa Chadha
From the choice of films to Twitter bio, Richa Chadha is different in her own way. Her Twitter bio reads, "An egg-white omlette is a fair, pleasant, non-threatening creature of manufactured sexuality. I am a sunny side up!"
Taapsee Pannu
Actress Taapsee Pannu's bio reads, "All in all REAL.... with flesh, blood and SPINE :)". The word 'Spine' in uppercase defines her as on several occasion she was seen speaking her heart out and saying what she believes in.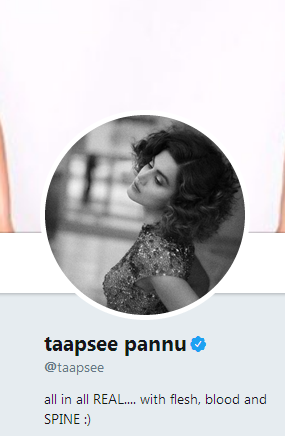 Alia Bhatt
The young and talented actress, Alia Bhatt, chose two simple yet powerful words in her bio that says, "Beautifully chaotic," describing herself in the simplest way possible.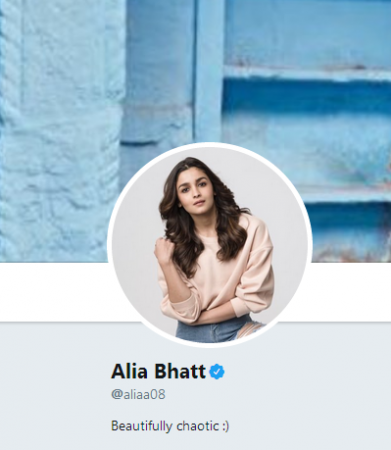 Kalki Koechlin
When we are talking about wit and sense of humour,Kalki Koechlin's Twitter bio stands out as it reads, "This one time abroad I didn't have ID to get into a bar so I told the bouncer 'Google me, I'm famous.' The rest of the time though, I don't feel that important."
Arshad Warsi
Arshad Warsi is not just great in on-screen comedy, his natural sense of humour is evident from his Twiiter bio that reads, "Good at cooking, cleaning & impressing kids below 5, when free I try & act in films."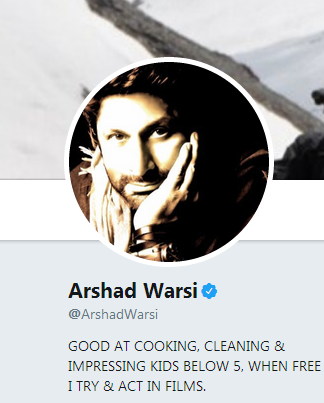 Kunal Kapoor
Kunal Kapoor is known for his amazing acting skills, good looks and many more things but the words he chooses to describe himself in his Twitter bio will crack you up. Kunal's twitter bio reads, "Tall". Yes, that's it.