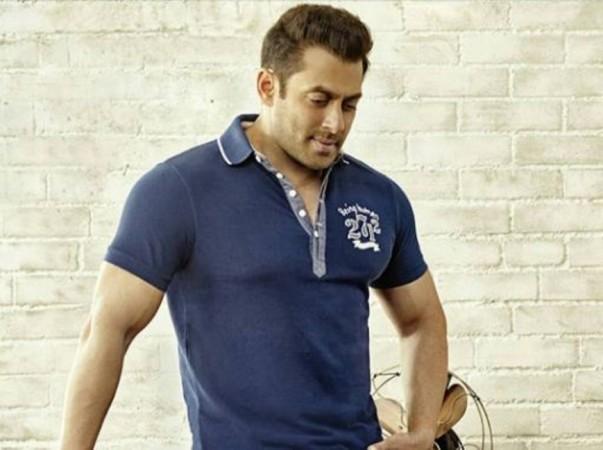 Bollywood celebrities have the money, position and fame to have almost everything from imported cars to cricket teams but at the end of the day, they are also human beings with some weird obsessions. These actors have some quirky sides which you might not be aware of.
Read on to know the strange obsessions of your favourite stars:
Salman Khan
The Tubelight actor is reportedly obsessed with perfumes. According to Mid-Day, Salman Khan's co-star in Kick, Jacqueline Fernandez, said he is the best smelling man in Bollywood. In fact, as soon as he steps out of his vanity van, one would get the overpowering smell of the perfume that can't be missed.

Shah Rukh Khan
Shah Rukh Khan's obsession with video games is well-known. In fact, in King Khan's house Mannat, an entire floor is dedicated to gaming gadgets. According to Hindustan Times, the actor and Farhan Akhter used to play video games while shooting for Don: The Chase Begins.
King Khan is also obsessed with blue jeans. Though he can buy all designer clothes, he prefers to stick to a pair of classy blue jeans. According to TOI, he apparently owns more than 1,500 pairs of jeans.

Sunny Leone
Actress Sunny Leone is obsessed with cleaning her feet. According to Mid-Day, the Ragini MMS 2 actress was seen cleaning her feet after every 15-20 minutes.
Priyanka Chopra
Priyanka Chopra, who has made a mark in Bollywood and is in Hollywood making a name for herself. recently said, "The first thing that I wanted to be when I grew up was a cleaning lady."
Her obsession with cleaning is very much evident, as according to MissMalini as Chopra said, "I loved cleaning and I loved the broom. I literally loved getting down on my fours and cleaning the floors and my mother got very worried that that would be my ambition."
Alia Bhatt
Alia Bhatt's friend and Badrinath Ki Dulhania's co-star Varun Dhawan has revealed that the actress' secret obsession with tea. She loves collecting tea from all over the world. Varun revealed on a talk show, "Alia collects tea from all over the world. And I don't mean just green tea but all kinds of teas. She and her sister really like white tea. I have even gifted them white tea once."
Varun also shared an incident about her obsession stating, "When we were in Singapore, her sister Shaheen was also there. All of us had gone out with a few other people but these two left in between saying that they want to buy tea. I got so confused as to why do they want to buy tea in Singapore? Then we entered a proper tea shop with many kinds of teas. I got very fascinated. There's also a proper tea bar. So, it was fun."
Vidya Balan
Actress Vidya Balan is reportedly obsessed with saris. In fact, the Kahaani 2 actress reportedly owns more than 800 saris. According to TOI, the actress expressed her sari love saying, "I could live in a sari, I was born to wear a sari. I'm so glad I wear it so often now. It never gets boring, it's sexy and it just shows the right amount and hides the right amount. It's the ultimate tease, I think."
Ayushmann Khurrana
Ayushmann Khurrana is very particular about oral health. He carries his dental kit everywhere and tries to brush as many times as possible. One of the weirdest obsessions of the all, we can say.