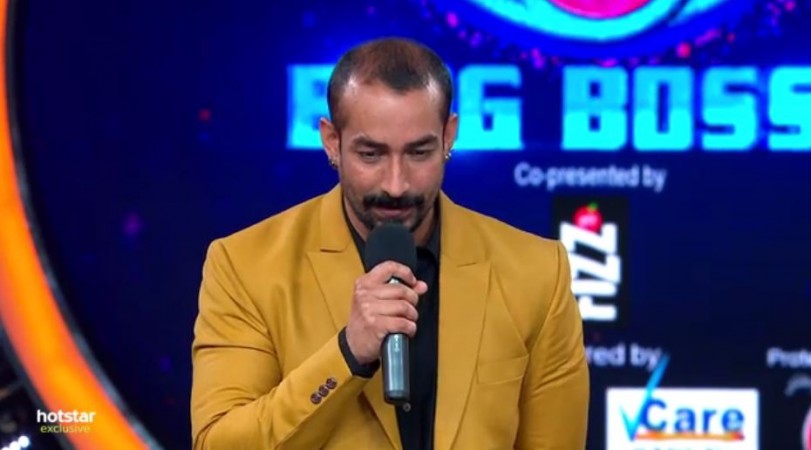 The last eviction had sent out Amit Tiwari from the Bigg Boss Telugu 2 show. Amit, who is one of the most-loved participants in Bigg Boss Telugu 2 was eliminated from the show in the previous eviction process.
After being eliminated, Amit Tiwari seems to have gotten a brief update about Kaushal's following and fan brigade.
In a recent interview, Amit Tiwari had spoken about Kaushal army and the way Kaushal has got so much love outside the house.
"I am surprised as well as happy to see the huge following and the love Kaushal has earned," Amit told the media. "As an actor, I crave for people's love. To see my fellow contestant get that is so pleasing," Amit explained about Kaushal's fans.
It is to be noted that Amit had always been partial in the house, especially when it comes to his relationship with Kaushal. But, suddenly after the elimination, Amit has started saying that he shared a good rapport with Kaushal.
Amit Tiwari had also underestimated Kaushal when he was quizzed about the top three contenders. After his eviction, Amit had mentioned that Roll Rida, Geetha Madhuri, and Samrat were the ones who deserved to be in the top three positions.
But, after realizing the so-called huge following Kaushal has got outside the house, Amit Tiwari said that Kaushal might win the Bigg Boss title.
"After coming out, I see the colossal fan following towards Kaushal. So, he has the highest chance to win," Amit said.
Amit also ruled out that the Kaushal army is paid. He said people are genuinely following Kaushal. About the chances of winning, Amit said Geetha Madhuri has a chance to win the title too.
Otherwise, Amit Tiwari has proved his talent as an actor in many Telugu movies. His appearance on Telugu's biggest reality show might serve as a boost for his career in Tollywood.