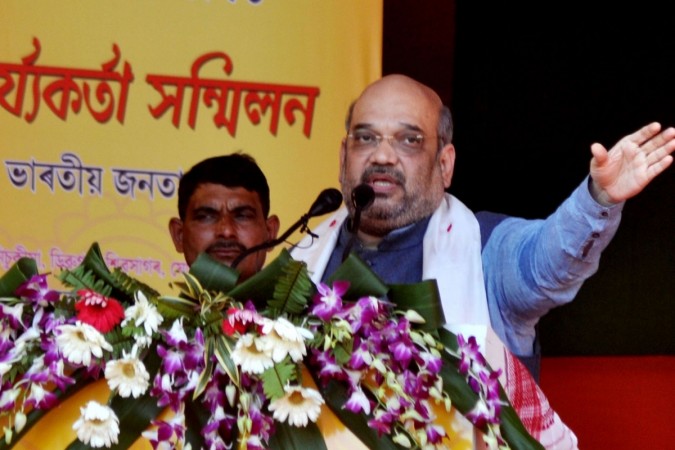 BJP leader and Prime Minister Narendra Modi's close aide Amit Shah was elected president of the saffron party for the second term on Sunday.
The 51-year-old was elected unopposed for a term of three years. Home Minister Rajnath Singh, Parliamentary Affairs Minister M Venkaiah Naidu and other party leaders attended the event. However, BJP veterans LK Advani and Murli Manohar Joshi were absent from the election process.
"There was no other nomination because there was a consensus in the party," NDTV quoted Rajnath as saying. He, however, declined to speak on why Advani and Joshi were not present.
"Amit Shah is a most capable person and a good strategist. He has a commitment to our ideology. In the coming years, the party will reach out to those areas where the BJP did not have a presence. A combination of prime minister Modi and party chief Amit Shah will do wonders for the country," The Indian Express quoted Naidu as saying.
Shah took over the charge of the party from Home Minister Rajnath Singh in May last year, when the latter was handed the Home Ministry.
Modi, Singh, Naidu, Anant Kumar, JP Nadda, BJP chief ministers Vasundhara Raje, Raghubar Das, Shivraj Singh Chauhan and others had proposed Shah's name for the post of BJP president.
The BJP Parliamentary Board will hold a meeting on 28 January to officially welcome Shah to his second term.