Bharatiya Janata Party (BJP) president Amit Shah, who led the Jana Raksha Yatra on its concluding day in Thiruvananthapuram on Tuesday, stated that no amount of intimidation could stop the lotus from blooming in the left-dominated state.
He launched a scathing attack on the ruling Communist Party of India-Marxist (CPM) and asked if chief minister Pinarayi Vijayan would take moral responsibility for the political killings of BJP-RSS workers in Kerala.
"Will Kerala CM (Pinarayi Vijayan) take moral responsibility for BJP and RSS workers being murdered by CPM in the state," The Times of India quoted Shah as saying.
'Jan Raksha Yatra' was launched to highlight what the BJP called the "left atrocities" in Kerala.
Amit Shah asked Vijayan whether CPM got a majority in the state to kill innocent workers of BJP and RSS. Congress has seen its downfall due to corruption and dynasty politics while the Left ceased to exist due to its violence, he added.
"Why have we started this yatra after 70 years of independence? When our party workers work for the benefit of Kerala, they are pushed into the valley of death," Shah said, adding, "CPM, you can indulge in as much violence you want, but you can't stop BJP's ideology. Pinarayi Vijayan ji, the more you sling violent mud, the more will the lotus bloom."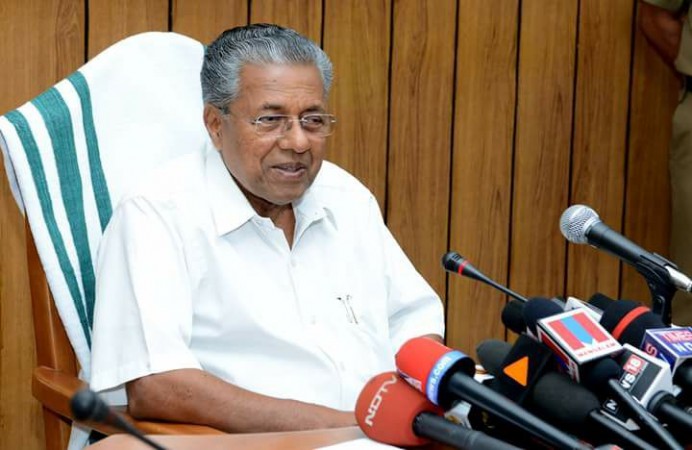 On Monday, Kerala chief minister Pinarayi Vijayan warned the BJP not to 'mess with Kerala,' referring to the recent by-poll in Vengara Assembly in which the BJP managed to secure only the fourth spot.
He also said that the BJP's much-hyped campaign seems to make little impact as the people of Kerala have spoken against it in one voice and called it a "malicious campaign" to tarnish the image of the state.
"A boycott Kerala campaign is being run with the call to bring tourism in Kerala to its knees. People of other states are asked not to come to Kerala so as to bring our tourism industry to a standstill," Vijayan had claimed.