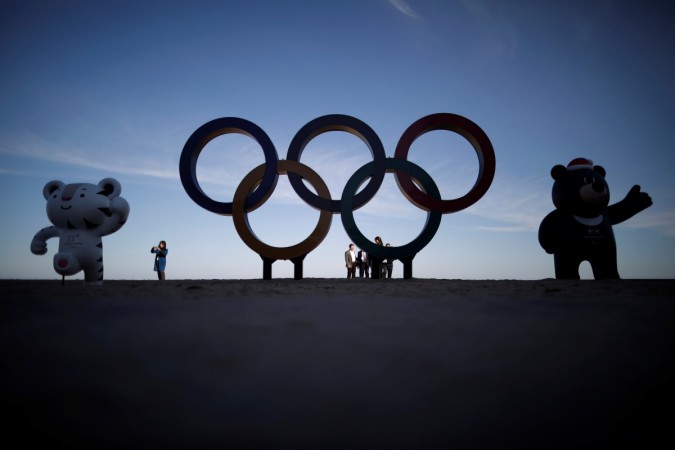 North Korea is reclusive and hermitic, managed by an eccentric man who thrives on drumming up war fears and casting torrid aspersions on neighbours and distant foes alike. And they are a bunch of spoilsports as well -- literally. Now, for neighbour and eternal foe South Korea, there is much more than just a war to worry about.
Seoul is now realising the harsh fact that the dynastic-communist dystopia is, though unwittingly, subverting a great sporting event it's about to host. South Korea is gearing up to host the Winter Olympics 2018 in Pyeongchang from February 9 onwards, but is reportedly having a tough time garnering visitors for the game, not just from abroad but even within the country. The reason? Well, Pyeongchang is just 80 kilometres away from North Korean border and people fear that the reclusive nation might just put their lives at risk any moment.
Speaking of the interest around the Winter Olympics 2018, Anbritt Stengele, founder of Sports Traveler, a Chicago-based travel agency, explained that she has never seen such slow sales. "The interest level is very low for this Olympics. We had Sochi (Russia) in 2014, and that interest level was lower than Vancouver(in 2010). But this one is even lower than Sochi. I would just classify it as extremely light interest. Sales have been stagnant," Stengele told USA Today.
She also explained that North Korea is one of the main reasons behind the slow sale and people fear that the threats being exchanged between US President Donald Trump and North Korean leader Kim Jong-un may just come true. The nations have been threatening to destroy each other and US Defence Secretary James Mattis recently also accused Pyongyang of building up its nuclear weapons to "threaten others with catastrophe."
Earlier, the US envoy to the United Nations also explained that the US doesn't want war but Pyongyang has been testing its patience. Nikki Haley told a Security Council meeting in New York that the US' patience was "not unlimited" and that North Korea had been "begging for war."
North Korea has already irked numerous nations worldwide with its constant nuclear tests and refusal to shut down its nuclear programme. Adding to the fury, Pyongyang even tested a hydrogen bomb on September 3, after which the United Nations Security Council imposed several sanctions on the reclusive nation.
If its threats of war weren't enough, North Korea is also known to be in conflict with the South and also has a large cache of arsenal ready to be used against Seoul.
While people who were planning to attend the Olympics for the first time may be sceptical, regulars too seem to be having second thoughts as Pyeongchang is not centrally located and travellers will have to fly to Seoul and then travel about 225 kilometres to get to the games venue.
The fact that the 2018 Winter Olympics has not been garnering much interest has been confirmed by travel search engine KAYAK as well, which said that there has been lesser enquiries about travel to Pyeongchang compared to the 2016 Summer Olympics in Rio de Janeiro.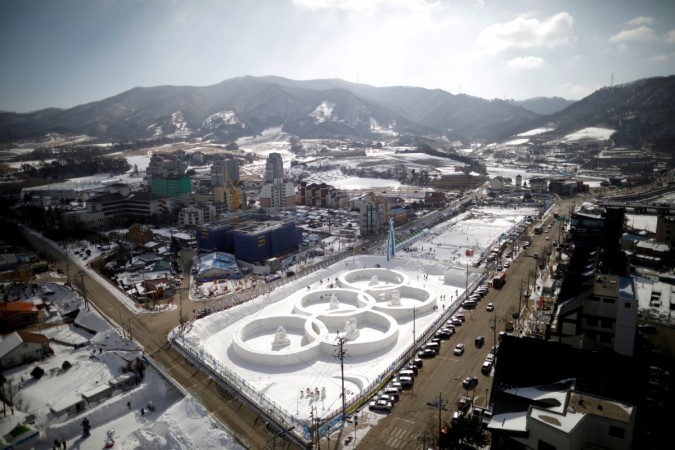 "It's safe to say that while both destinations gained interest in advance of the Games, Rio saw higher travel demand at this point," USA Today quoted David Solomito, vice president of North American marketing at KAYAK.
More missile launches?
However, amid all these concerns, organisers of the games remain hopeful that the sales figures may increase in the coming months. Advertisements and promotions of the event have already gathered pace and the Olympic Torch also began its relay around the country on November 1.
"Koreans are known to be last-minute buyers, so we expect to see an increase in sales as we mark several milestones," said Nancy Park, a spokeswoman for the Pyeongchang Games Organizing Committee. "We believe that excitement for the Games will continue to get stronger."
As South Korea is preparing to host the mega event, it is also said to be monitoring activities in North Korea to pick up signs of more missile launches. "The agency is closely following the developments because there is a possibility that North Korea could fire an array of ballistic missiles this year under the name of a satellite launch and peaceful development of space," Yonhap quoted the South Korean National Intelligence Service as saying.
"We forecast that depending upon North Korean leader Kim's determination, a nuclear test is possible any time."
Apart from its nuclear programme, Pyongyang has also made news in the last few weeks for a number of reasons, one of the most bizarre one being its latest ban on its citizens from taking part in gatherings that involve singing, drinking and entertainment.
North Korea is also "strengthening control of outside information" and all these regulations are reportedly being put in place to increase the state's control over its citizens. Apart from the said bans, Pyongyang is also monitoring the activities of the political unit of its military for "impure attitude." It has also taken action against some of them including bureau's chief Hwang Pyong So and his deputy Kim Won Hong.