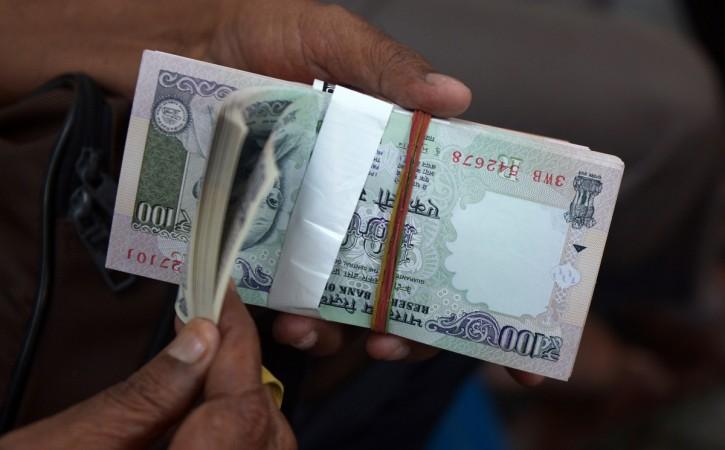 For the Indian stocks, the rally that was 2018 just isn't there anymore. Indian markets have been red hot through much of the year but have now given up all the gains.
And what awaits markets is a tough time ahead with headwinds gathering. A weakening rupee, high oil prices, election jitters, fears of a liquidity crunch and increasing foreign outflows will worry investors going forward.
Amid all this volatility, how have mutual funds fared? And what's their outlook? Signals from the funds scene are crucial -- they capture the extent of losses for investors and at the same time are an indicator on the investor outlook.
According to data from Value Research, out of 65 equity schemes, as many as 54 brought losses to the investors this year. The average returns of mid-cap funds stood at -11.56 percent while the returns for the small-cap were -14.79 percent.
The losses were big in the mid-caps and small caps as the huge correction in the stocks particularly hit those segments. The fact that a huge chunk of mutual fund investors were late entrants exasperated the crisis for them -- they hitched up with the MF growth story at the wrong turn, when the markets were up.
According to data from the Association of Mutual Funds in India (Amfi), the average monthly inflows into equity funds dropped to Rs 10,080 crore this financial year from Rs 14,200 crore in 2017-18.
"Despite sharp fall in equity markets in the month of September, investors have continued to faith in SIPs. But I fear in the months to come we might witness SIPs getting closed as investors start seeing negative returns in their funds," the CEO of a fund house told the Financial Express.
Writing for Bloomberg, Andy Mikherjee noted that India's mutual funds investors 'won't easily forgive their fund managers' after the enormous wealth destruction that happened in recent days. On Thursday alone, nearly 4 lakh crore worth of investor wealth was washed out in on a wild swing on the bourses in the morning.
According to Mukherjee, out of 416 open-ended, onshore equity funds, 401 have lost money this year. He noted that a massive flight of Indian households from badly performing equity funds will be roil the markets further.
"At present, about $12 billion out of $98 billion parked with open-ended stock funds is underwater by more than 20 percent," he writes.
Even as 80 percent of Indian stocks were diving, the mutual fund investors held on optimistically for most part of the year. However, that trend has changed as well, with Sensex losing a whopping 11 percent of its value since September 1. Though SIP stoppages still remained marginal, the money flow through the equity funds channel has significantly slowed down.
Analysts note that investors are not stopping SIP -- just yet. However, new allocation are not happening either.
According to Amfi data, the rate of growth in new SIPs in the last three months was a marginal 2 percent.
"If the markets continue to fall, we may see SIPs getting stopped. New SIPs are not happening at the same pace," Nithin Kamath, CEO of stock trading platform Zerodha, told the Mint.