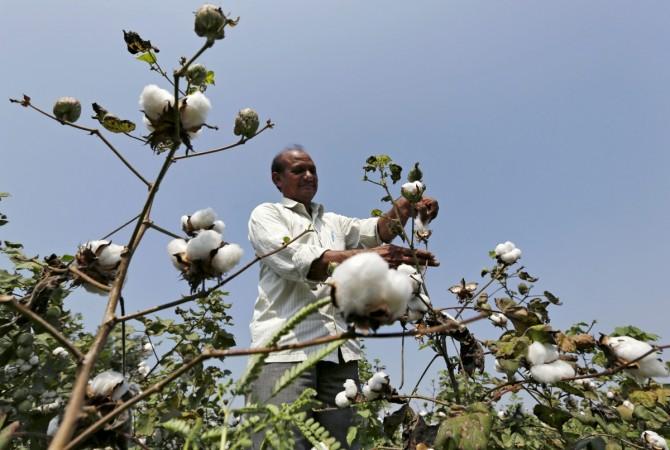 Due to rising tension between India and Paksitan along the Line of Control (LoC), Pakistan has suspended the import of agricultural products such as cotton and vegetables.
According to a report in the Dawn, the officials of Department of Plant Production (DPP) said that the import of agricultural products from India at the Wagah border crossing and Karachi port and issuing permits for future has currently been halted. Cotton importers said that the customs clearing agents had stopped the import without a warning or written order.
"We have stopped import of tomatoes and other fresh vegetables in order to protect our farmers. We have enough tomatoes and other vegetable stocks, which we import from India only in case of shortages in the domestic market," Imran Shamim chief of DPP, which is the subordinate department of the national food security and research ministry was quoted as saying by the Press Trust of India.
However, the official differed on the reason behind the suspension of cotton imports.
"We have not stopped cotton imports from India. It has just been halted over reports that the Indian exporters are not meeting our bio-security conditions. We're looking into these reports and will lift restriction on cotton imports if our apprehensions are proved wrong," Shamin further added.
The cotton consignments will be allowed to enter Pakistan through surface or sea routes where importers had already secured permits.
A Pakistani textile factory owner told Dawn that the suspension of cotton import from India is bound to create problems for the textile exporters in India's neighbour country, where meeting the demand of 11.25 million bales of locally produced cotton will be difficult.
"The industry requires 14 million bales of cotton. We will still be short by three million bales of cotton even if the crop target is achieved," the textile factory owner was quoted as saying by the publication.
The shortage will lead to increase in prices. Last year, Pakistan imported 2.7 million bales of cotton, which is roughly 40 percent of India's total cotton exports.
[1 bale= 170 kg]