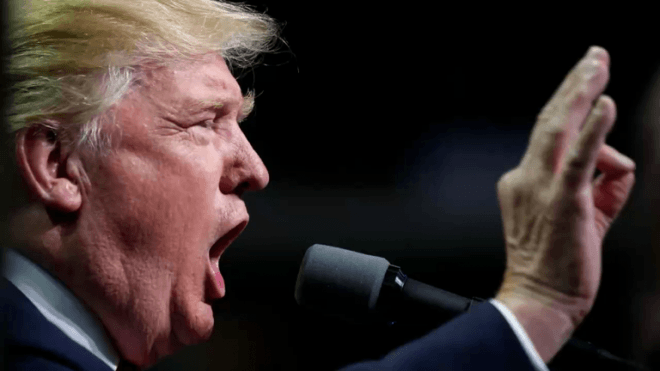 United States' President-elect Donald Trump has been very vocal about his stance against Muslims in US, and now that he has been elected the US president, Muslims across America fear their future in the nation.
Republican Trump had made a very controversial remark against Muslims in December last year saying that he would impose a ban on all Muslims from entering the United States, soon after the California mass shooting. His statement had irked people around the world who follow the religion of Islam.
After Trump's election win on the intervening night of November 8 and November 9, many Muslims took to social media to express concern about their future in the United States.
"I woke up today and I finally felt it. It felt personal, like the election was a vote against me," a 40-year-old mother of three and the editor of the Muslim section of Patheos, a website specialising in spirituality, Dilshad Ali told CNN.
"Our worst nightmare has materialised... A man that built his platform on bigotry, misogyny, and the vilification of Muslims and minorities won the highest office in the land," said Wardah Khalid, a writer and foreign policy analyst.
According to a survey conducted in October by the Council on American-Islamic Relations, out of every ten Muslims, seven said that they would vote for the Democratic presidential nominee Hillary Clinton. Only 4 percent of the Muslims said that would vote for Trump.
It has barely been a day since Trump was elected as president of the United States, there have already been various instances of racial and sexual assaults in America.
A woman wearing a hijab was attacked late on Wednesday, when a woman walked upto her and puller her hijab saying that "this is not allowed anymore" and that she should "hang herself with the hijab," according to reports.
"All of us are genuinely worried. I fear for the safety of my wife in 'hijab'; of my children in the streets; of minorities everywhere struggling to understand what happened," a well-known Muslim scholar in Memphis, Yasir Qadhi said.
"The general mood I am seeing among Muslims is concern that a Trump presidency will be open season on them. Some Muslims worry their children may experience bullying at school, because Trump's victory validated the mainstreaming of Islamophobia. Some women are afraid to wear their headscarves in public in case this invites physical or verbal assault," a professor at the Texas A&M University School of Law, Sahar Aziz said.
There are around 3.3 million Muslims currently living in the United States, and the number constitutes around 1 percent of the total population of America.