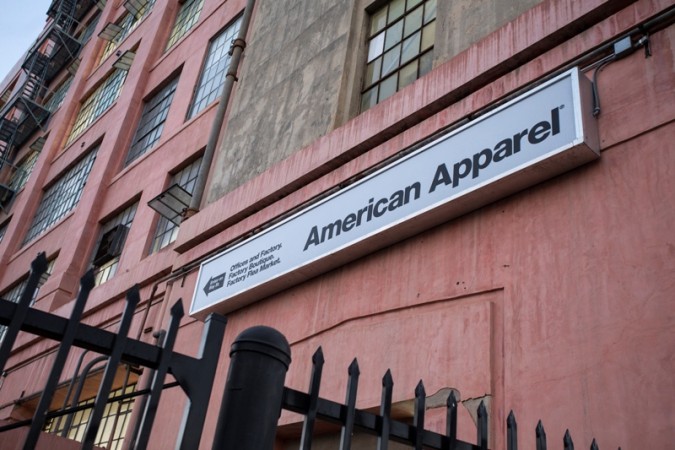 American Apparel, the famous hipster clothing brand, has reportedly been approached by private equity firm Irving Place Capital for a possible buyout.
People familiar with the matter told The Wall Street Journal that Irving made two offers to acquire American Apparel. The company made its first offer a week ago bidding to take over all shares of American Apparel for $1 per unit.
After the board of the clothing brand rejected that bid saying the price was too low, Irving Capital made another offer in the range of $1.30 to $1.40 per share. The board is yet to comment on the offer.
Shares of American Apparel jumped 45 percent on Thursday after the news of a possible buyout surfaced.
Dov Charney Plotting a Return?
It looks like American Apparel is headed for some major changes. News of the buyout comes just days after the company confirmed firing its controversial CEO Dov Charney. It also announced the hiring of Paula Schneider, an expert fashion executive who is poised to take over the role effective January 5, 2015.
Some news reports are claiming that the acquisition bids are a "plot" to bring back Dov Charney into power. According to the New York Post, Charney is looking for a financial partner to find his way back into the board of the company he so passionately built in the past 17 years.
"This whole episode has a lot less to do with pictures of naked women, and a whole lot more to do with a power struggle," an inside source told the Post.
That's not it. Charney told Yahoo News that American Apparel had offered him a multi-million dollar package to stay!
"During the last half year, I have been working for the company in a leadership role. In the recent weeks, I was offered a lucrative multi-million dollar compensation package with the company. I refused to accept the board's offer, primarily over board composition issues, particularly the refusal of the board to immediately provide the new CEO (whom I am supportive of hiring) with a board seat," Charney exclusively told Yahoo.
Charney also added that 30 executives wrote to the board to not remove him from the post.
American Apparel has been grappling with falling revenues and a tarnished reputation given Charney's inappropriate behaviour and alleged sexual harassment controversies. Experts note that the clothing brand's troubles extend far beyond just its "sexually charged" ex-CEO. The problem lies in the culture.
"The company's future hangs in limbo. They could well turn it all around, and start treating their models and female staff with the same respect as the people who make their clothes. But, until they finally embrace radical change, I won't be celebrating," Alice Nutting wrote for The Independent.