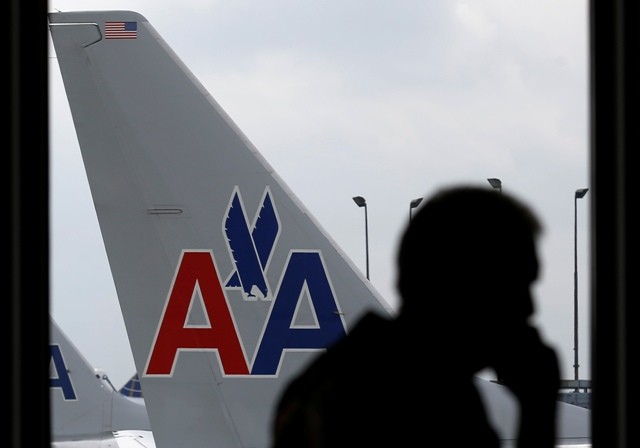 Flight attendants of American Airlines, the airways that recently merged with US Airways to form the largest airline by traffic in the world, rejected a joint labor contract Sunday, posing a major setback for the merger.
The rejection will affect about 24,000 cabin crew of the merged airline. The Association of Professional Flight Attendants (APFA) – the union representing the flight attendants – told The Wall Street Journal that 8,180 employees voted for the five-year contract while 8,196 voted against the contract rejecting it by a close margin.
American Airlines was "disappointed" by the vote, The Associated Press reported.
"The tentative agreement included industry-leading pay and benefits, and would have provided considerably more economic value and much better work rules than the contract that will be determined by arbitration," the airlines said in a statement.
Employees were apparently "unimpressed" by the deal that failed by 16 votes. The contract will now be taken to the Federal Mediation and Conciliation Service under terms of protocol and arbitration is around the corner. The APFA declared 3 December the first settlement date.
Negotiators of both the merged companies came under fire for pitching the unsatisfactory offer to the employees.
The negotiators "squeezed every possible dollar from this company, compromised only when absolutely necessary, and achieved the best contract possible. We have no doubt that ratification of this tentative agreement is the best course for flight attendants at the new American Airlines," the union said, according to Dallas News.
"Rumors abound that there will be more negotiations or that by voting 'no' we can miraculously retain profit sharing or somehow force the company to abandon the implementation of a single medical plan for 120,000 employees at the new American. As the flight attendants directly involved in bargaining, we can tell you this is not the case," they stated.
The rejection comes two days before the American Airlines move to arrive at a contract deal with the Allied Pilots Association. But the company said unless they have settled with the attendants, they would not move forward with the pilot negotiations.
American Airlines and US Airways merged in December 2013 to form the world's largest airline by traffic with shareholders of the US Airways receiving 28 percent stake in the merged company. But the deal's rejection could hamper the progress of the merger.
During December's merger, Doug Parker, the new chief executive of American Airlines told CNBC, referring to the 2005 America West Airlines merger:
"It's hard work and we know that. We're ready to go to work. We've done this before."