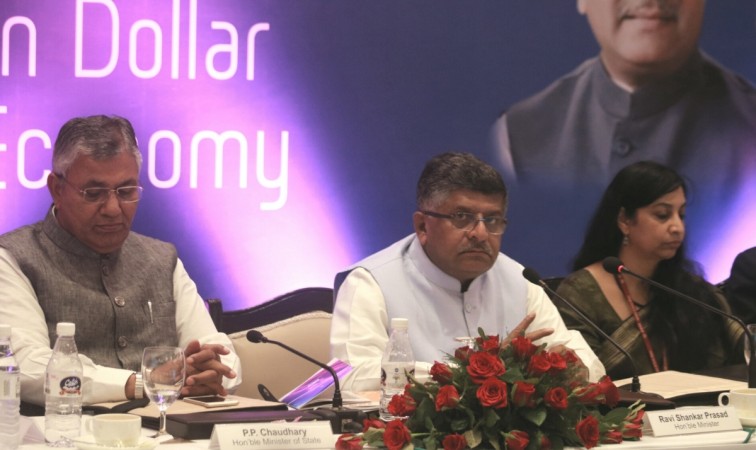 In what could be a big concern over freedom of speech, the government is planning to propose amendments to rules governing the internet content. The Centre has proposed amendments under Section 79 of the Information Technology (IT) Act in which the online platforms will have to "proactively" use technology.
The technology hence used will search and identify the content seen as "unlawful". Moreover, the government wants the online platforms to break the end-to-end encryption to trace the origin of the message.
In the proposed draft shared by the Ministry of Electronics and Information Technology (MeitY), under the Information Technology [Intermediaries Guidelines (Amendment) Rules] 2018, Rule 3(9) requires "intermediaries", or online platforms, to "deploy technology based automated tools or appropriate mechanisms, with appropriate controls, for proactively identifying or removing or disabling access to unlawful information or content".
English daily, the Indian Express reported that the amendments to Rule 3(5) would require a platform to break end-to-end encryption and introduce systems for retaining data and information specific to each bit of data. The proposal also includes WhatsApp messages under its ambit.
Citing its sources, the Indian Express also reported that a discussion was held between an official of the Ministry of Electronics and Information Technology (MeitY) including from the Cyber Law Division. The meeting also witnessed the representation from Google, Facebook, WhatsApp, Amazon, Yahoo, Twitter, ShareChat, SEBI and The Internet Service Providers Association of India.
Notably, the amendments are notified by the centre it would be a step backwards after the Supreme Court ruled in the Shreya Singhal case in 2015. In a significant decision, the apex court struck down Section 66A of the IT Act, which allowed the arrest of those allegedly posting offensive content online.
Apar Gupta, a lawyer and co-founder of The Internet Freedom Foundation, said: "the draft rules have been shared with us, and we will issue a detailed analysis. But on the face of it, they seem to be contemplating pro-active censorship and breaking encryption with traceability. They will make the Internet a corporal environment damaging the fundamental rights of users."