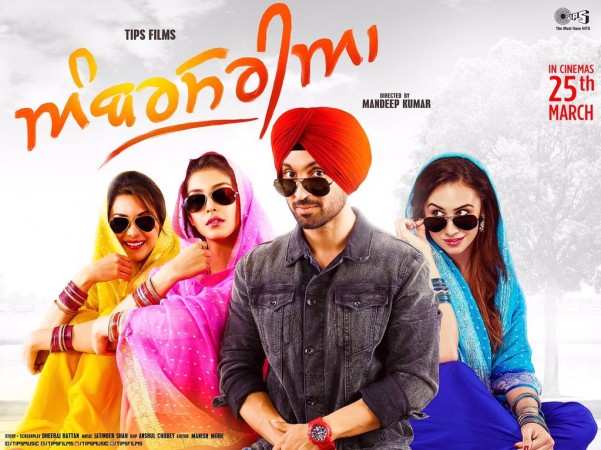 After audiences, critics have now given positive reviews to Diljit Dosanjh starrer Punjabi film "Ambarsariya." Critics have given a good rating to the film and said that "Ambarsariya" is a perfect dose of entertainment.
The film, directed by Mandeep Kumar, features Diljit, Navneet Kaur Dhillon, Monica Gill and Lauren Gotliebb in the lead roles. "Ambarsariya" is a rom-com and tells the story of an insurance agent (Diljit) and three girls -- Navneet, Monica and Lauren â€" who fall in love with him.
Read critics reviews below:
Divya Pal of IBNLive.com said: "Diljit Dosanjh's latest outing 'Ambarsariya' is impressive as it puts romance, humour, optimism and nationalistic fervour to good use and offer a complete experience to the fans.
"The cinematography - with aerial shots of Amritsar - deserves a mention. This slick, fast-paced comic thriller delivers what it promises to offer. It never reveals all its cards at once."
Amann Khuranaa of the Times of India said: "Mandeep Kumar's direction keeps you on the edge of your seat constantly wondering whom will Diljit romance or which of the three suspects is the actual culprit.
"Though it wouldn't be wrong to say that 'Ambarsariya' is an out and out Diljit film, Dheeraj Rattan's beautifully penned script seems to have done justice to every character."
Jasmine Singh of the Tribune said: "The movie establishes a speed from the very beginning, it is suddenly put on the suspense mode, and from thereon it keeps moving on that very mode, till the fag of the film, which keeps your interest intact.
"The cinematography of the film, especially the shots of Amritsar is appreciable, and different. The director needs a pat for handling so many characters, pretty much in a balanced way."