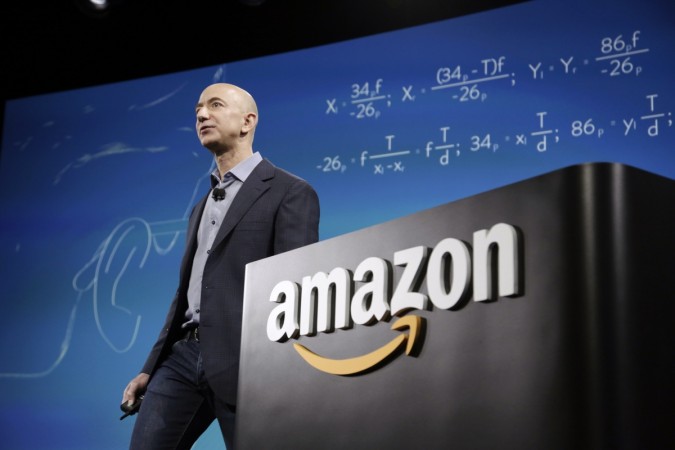 Amazon India has tied up with Vodafone in an attempt to expand its customer base by attracting potential customers to go online. The two firms have launched a pilot project across the telecom company's 40 stores in Bangalore, the Economic Times reported, to rope in those who are reluctant to shop online.
The Vodafone stores will now display smartphones that are exclusively sold on Amazon, like Redmi Note 3, Lenovo K 4 Note and Cool Pad range. Customers can try out the new models in the presence of a "trained product specialist," reports ET. The setting will give potential customers the touch-and-feel experience of these smartphones. Customers can also place online orders instantly and return to the store for post-purchase assistance.
"With an aim to acquire incremental set of customers who are not yet shopping online, we are focusing on providing them with opportunities to experience the benefits of shopping on Amazon.in and build trust in the brand," Arun Srinivasan, category leader of consumer electronics at Amazon India, was quoted as saying in the report.
Amazon is leaving no stones unturned in this latest move. The e-retailer had announced project Udaan earlier this year, under which Amazon-branded physical stores will be opened in tier-2 and tier-3 cities to help customers without reliable internet connection shop online.
The strategy, for which the e-retailer will have to consider tie-ups with physical stores, seems inevitable given the realities of bank account penetration and the latest available data on Prepaid Payments Instruments (PPI), which includes internet accounts and mobile wallets used to make online payments.
According to a 2015 report by Price Water Coopers, PPIs contribute only 40% of all real-time transactions, suggesting that a majority of transactions (or untapped customer base) are still active offline.
Amazon's move appears to aim at this largely offline customer base. A reality check brought out by a 2016 Deloitte report says India's e-commerce spending accounts for a mere 2 percent of the total retail spending in the country.
For e-tailer like Amazon and Flipkart, making inroads into the realms of brick-and-mortar market or rural areas was hence only a matter of time. Flipkart had earlier announced it would set up 20 stores in 10 cities to let customers collect their purchase at a time convenient to them. These stores will also be pivotal to Flipkart's "rural expansion strategy", Mint had reported.