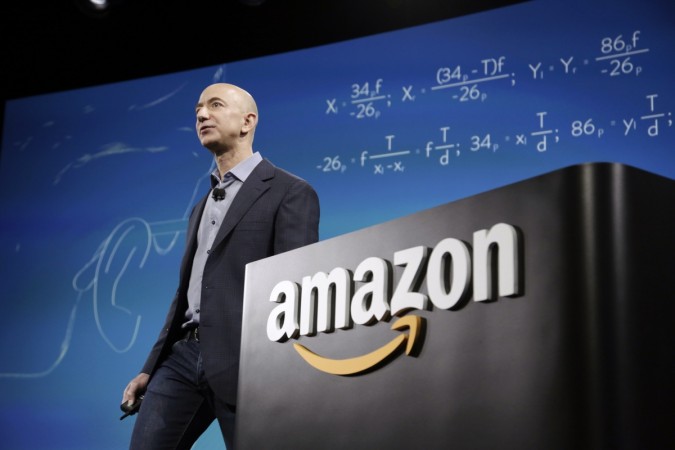 Global e-commerce giant Amazon has cited uncertainties regarding the interpretation of Indian laws and regulations and the unique risks it faces in its India operations.
In its latest filing to the US Securities and Exchange Commission (SEC), Amazon cited 'unique risks' it faces in India and China, and believes that a clash of its activities with the laws in the two countries could lead to fines, revoking of licences and a forced shut-down, as per reports.
"Although we believe our structures and activities comply with existing laws, they involve unique risks. There are substantial uncertainties regarding the interpretation of PRC (People's Republic of China) and Indian laws and regulations, and it is possible that the government will ultimately take a view contrary to ours," the e-tailer said in its filing, as per reports.
"Our Chinese and Indian businesses and operations may be unable to continue to operate if we or our affiliates are unable to access sufficient funding," Amazon further stated.
India has been listed under Amazon's report under the section 'We may not be successful in our efforts to expand into international market segments', as reported by The Times of India. This is the first time India has reportedly appeared on the list as a 'risk factor'.
However, Amazon later clarified that it was not planning to shut down operations in India.
"It's because our investments in India are going up substantially is why we have to make this disclosure in our risks. We see risks, that's it, but that does not tantamount to us shutting down in India, " Meenu Handa, head of communications at Amazon India, told NDTV.
Handa also clarified that the plans of investment that Amazon had announced in July of investing $2 billion (₹12,000 crore) in India were on track.
Amazon had made losses in its India operations of ₹321 crore in the year ended March, according to its 31 October filings to the Registrar of Companies.
The risks and uncertainties that the e-commerce company faces could be based on the fact that in India, FDI is not allowed in online retail, and Amazon operates in the country as a provider of technological and logistical support to retailers, as per the TOI report. The Enforcement Directorate is reportedly probing the functioning of companies that offer such structures.
Amazon India also ran into tax issues in Karnataka, as authorities reportedly want the company to pay value-added tax on goods that it stores in its warehouses.
[Story updated at 7.20 pm, 3 November]