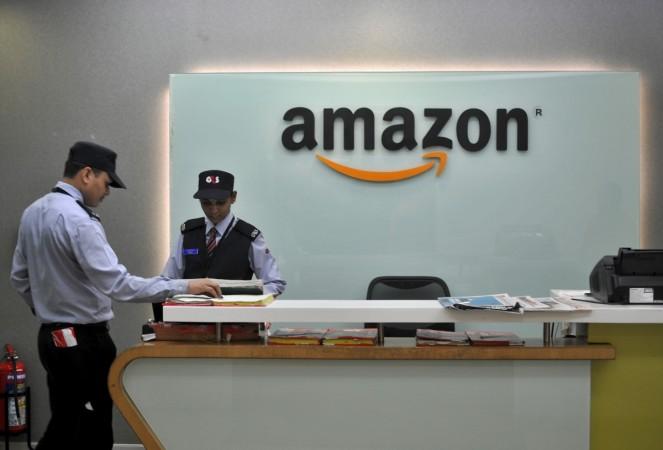 Online retailer Amazon India is on a hiring spree — it has hired people for top management positions to lead the company in the competitive segment in e-commerce field — with which it aims to expand its business scope and consolidate gains.
In a bid to compete with rivals Flipkart and Snapdeal, the company in the last three months has hired its top crop from diverse backgrounds, The Economic Times reports.
According to estimates by investment bank Goldman Sachs, India's e-commerce market is expected to triple to $68.8 billion by FY20. Hence, it has become increasingly important for e-commerce firms such as Flipkart, Snapdeal or Amazon India to hire the right set of top managers to spur growth in the competitive sector.
"The company is also strengthening teams in key sectors like fashion. It is one of the biggest categories for online retailers in India, and Amazon estimates it has seen an over 250 percent growth in the segment in 2015," ET quoted a source as saying.
Amazon India has hired the following people to head various departments:
| | |
| --- | --- |
| Name | Position |
| Sriram Jagannathan | Vice President, will lead payments bank |
| Sameer Khetarpal | Lead Special initiatives for sellers |
| Aparna Batra | Category head, accessories department |
| Puneet Gupta | Head Sales & Marketing division, Food, Fashion and Grocery |
| Pravin Bhasin | Director Product Management |
Sriram Jagannathan is an alumnus of IIT-Delhi and IIM-Ahmedabad. Formerly the chief digital and data officer at IDFC, he will now be one of the three vice-presidents within Amazon India. Sameer Khetarpal is an ex-McKinsey partner.
Amazon hired marketer Aparna Batra to lead its accessories department, ET added. Batra was previously the regional head of strategic projects at William Grant & Sons Distillers, UK.
Puneet Gupta, who had earlier worked for rival company Jabong, will now head Amazon India's sales and marketing division for food, fashion and grocery. Pravin Bhasin, appointed director of product management, earlier worked for travel portal Make My Trip.
Amazon India has hired people from diverse backgrounds. "Amazon is far more experimental in hiring compared to its competitors. Given that its processes and global experiences are so strong, the company can help people from different backgrounds be successful," Ashish Sangeneria of search firm Longhouse was quoted as saying by ET.
(Source: The Economic Times and LinkedIn)