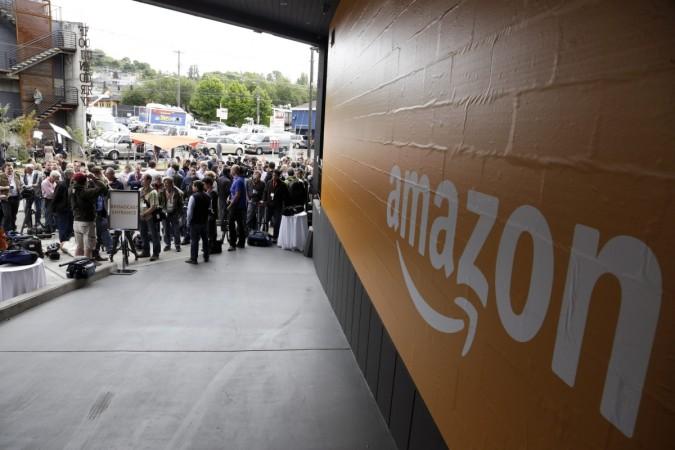 Amazon India -- a subsidiary of the world's largest online retailer -- finds itself under the radar of the Enforcement Directorate (ED) for possible violations of FDI rules in India. ED suspects that Amazon's Indian subsidiary has been violating restrictions on foreign investment in retail by selling directly to customers while making appear like the sales have been made on behalf of vendor firms.
Moreover, ED is also trying to ascertain whether Amazon is manipulating the prices of products sold on its website. If the probe is verified, it could mean that Amazon acts as the retailer of products by controlling product prices and selling them directly to customers.
Indian government does not allow firms to own majority stakes in retail companies that sell more than one brand.
However, Amazon is allowed in India because it acts as the link between vendors and customers rather than a seller. Amazon can allow local retailers list their products on its website, help them with payments and even deliver the products. But, it is not permitted to sell products on its own. The e-tailer's revenue is generated via service fees given by retailers.
"An ideal marketplace should not have any interference from the platform operator," who should do little more than check the seller's background, one of the people familiar with the probe told The Wall Street Journal.
But Amazon is not alone. The ED has found that Flipkart too violated FDI rules by accepting more foreign inflows and ownership. ET NOW reported that Enforcement Directorate found Flipkart guilty of violating Foreign Exchange Management Act norms and may impose a penalty up to Rs.1, 000 crore on the company.
"Flipkart is in complete compliance with the laws of the land. We will continue to support the authorities whenever we are approached," a spokesperson for the company told WSJ.
The investigation could hinder the expansion plans of the Seattle-based Amazon in Indian e-commerce industry. Amazon launched its India site just last year and already has grown into one of the biggest online marketplaces in Asia's third-largest economy.