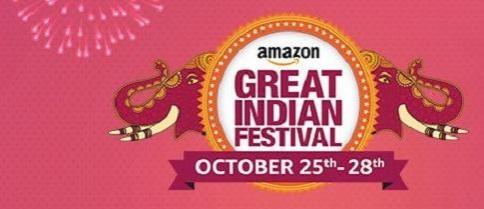 Amazon India has announced its third round of the Great Indian Festival, beginning from October 25 till October 28, promising to offer huge discounts on high-end smartphones such as Apple's iPhone 6, iPhone 6S, Sony Xperia Z5 and more. These deals and a lot others collectively called Lightning Deals are time-bound and tend to finish soon considering the high user demand. With timeliness being the criteria, it is important that you unlock lightning deals before everybody else to obtain maximum discounts on smartphones.
Lightning deals are relatively easy to unlock, and all it takes to unlock these is for you to possess a valid Amazon account. With this being said, check out the steps below to unlock lightning deals on Amazon:
Step 1: Use your Amazon account, enter your credentials and sign-in to the account.
Step 2: Find the Lightning Deals section within your account. This is time-bound and fluctuates based on available offers. So do remember to check out the Lightning Deals section as soon as the Amzon Great Indian festival goes live on October 25.
Step 3: Once in the Lightning Deals section, you will be able to notice the estimated time left before which you will have to claim your lightning deal. Also, notice different category of products that are deemed to be eligible for claiming as Lightning Deals. Filter these out and go to the sub-section/category that you desire; in this case smartphones.
Step 4: Upon selection of smartphones, and then a specific handset, check for how many units of the device are still left to buy. Make your purchase accordingly.
Step 5: Add the selected smartphone to your cart. Complete the transaction successfully within 15 minutes; else transaction fails. You can also use an SBI credit card to claim a 15% extra discount on your lightning deal.
Discounts, in the Great Amazon Festival, range from 10-40%. The average discount applicable on smartphones is approximately 35%.