Amazon India and Flipkart are now competing against each other to pick more employees through campus placement. Amazon seems to be winning that race, marching forward to become the largest ecommerce recruiter in India.
According to the initial placement data from leading engineering and business colleges, Amazon seeks to become the largest recruiter in terms of intake, salaries, variety of roles offered and even student interest. The company is well ahead of homegrown Flipkart in the race.
Campus employment by Amazon has surged 25 percent over last year, and the company is still visiting more than 50 engineering colleges and 40 business schools, Economic Times reported.
"Amazon's presence in India has grown significantly over the past few years and the hiring numbers are keeping pace accordingly," said a spokesperson at Amazon India.
Flipkart, on the other hand, seems to be losing momentum in hiring fresh graduates. Campus officials said Flipkart's image was affected by the company delaying joining dates for recruits from the batch of 2016.
"There is still some hesitation among students about opting for Flipkart," said a placement team member at IIM-Bangalore.
"We have spoken to the company on this issue and that has instilled some confidence among students," added the member.
According to college officials, compared to Flipkart, Amazon has been offering more variety in roles with positions in departments such as operations, product management, category management and sales.
Flipkart, which paused its recruitment from IITs (Indian Institutes of Technology) and IIMs (Indian Institutes of Management) in the last placement season (for the class of 2017), is back in colleges now, but its numbers are very low.
Amazon made 27 offers at IIM-Bangalore while Flipkart made only five during the summer placements.
"Amazon could give students options to move into global roles, which is an attraction," said Anil Kumar, Chief Executive Officer at RedSeer Consulting.
"From the growth perspective, the two companies—(Amazon, Flipkart) manpower requirements wouldn't be too different. Runway for students is much better at Amazon."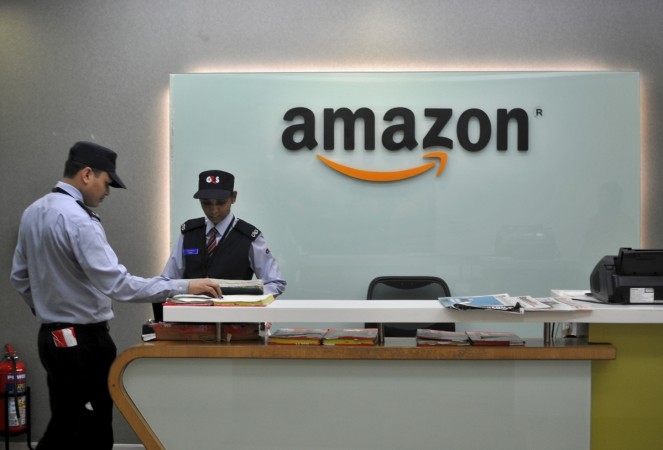 However, to add to the cheer of fresh graduates, campus recruitment in engineering colleges in India is also expected to gather momentum this year as startups across sectors are all set to hire techies for various roles that demand technical skills.
Experts such as data analysts, artificial intelligence engineers, user-experience engineers, mobile software developers and augmented reality engineers are in high demand, and startups are ready to pick up potential candidates for these roles.
They are also ready to give them a package of Rs 9-16 lakh per annum.
Companies like Paytm, Exotel, Pepperfry, Go-Jek and Razorpay are seeking to hire potential graduates from more than 10,000 students set to graduate in 2018.
Candidates from IITs still remain in focus for recruiters.