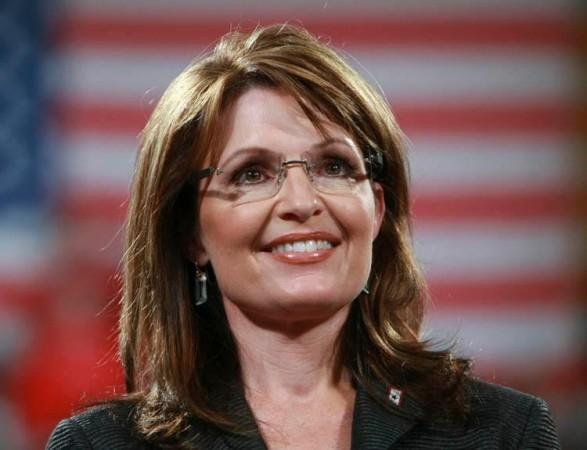 Sarah Palin is all set to return to television with "Amazing America With Sarah Palin" Season 2. The former Alaska governor will once again host the popular reality show when it returns on 9 January at 9pm on Sportsman Channel.
In the series, Palin will follow her penchant to meet the outdoor enthusiasts. She will also be sharing stories of the notable Americans, according to Variety.
This season, the popular show will also feature Ted Nugent, who is a rock musician and is known for his strong conservative political views. He will be seen in the 29 January episode.
"Ted Nugent is not only a rock 'n' roll icon, but a true American outdoorsman who practices what he preaches," said Palin, "His outspoken candor regarding America and our civil liberties is a breath of fresh air. I'm so excited he's joining me for an episode this season."
Nugent also hosts a series called "Ted Nugent Spirit of the Wild," and he is reportedly an admirer of Palin.
"Sarah Palin is a great American and a great friend to freedom lovers everywhere. She will go down in history as a strong, courageous freedom fighter for 'We the People' in this diabolical culture war. I am proud to stand with her," he said.
Apart from featuring Nugent, the new season of the show will also document a visit with the Warrior Games in Colorado Springs. Games like archery, shooting, and wheelchair basketball will be featured. Moreover, Palin will also travel to Maine and will provide a platform to Wilderness Rescue team so that they can showcase their techniques, according to Mstarz.
Palin's season 1 co-host Jerry Carroll will also be returning for the second season. "Amazing America With Sarah Palin" is one of the most popular shows of the Sportsman Channel and it has reportedly amped the channel's rating.