The terrorist attack in Amarnath on Monday that led to the death of seven pilgrims and left more than 15 injured has evoked strong reactions for people across the country. Many Bollywood celebrities are among those who have condemned the incident, which took place in the Batengoo area of Jammu and Kashmir's Anantnag district.
The incident involved terrorist attack on a bus that was reportedly not a part of the official yatra and was not registered with the Amarnath Shrine Board, according to a CRPF statement.
Prime Minister Narendra Modi and President Pranab Mukherjee tweeted their messages after the attack. Modi said India would not be "bogged down" by such "cowardly" acts. President Mukherjee grieved about the "loss of innocent lives."
Bollywood stars too expressed their anger against the unjustified killings on social media.
Akshay Kumar, Riteish Deshmukh, Randeep Hooda, Anupam Kher, Madhur Bhandarkar and Huma Qureshi were among the first ones to condemn the attack. Shah Rukh Khan, Varun Dhawan, Arjun Kapoor joined them to offer prayers for the victims.
Take a look at the tweets here:
Shah Rukh Khan
Saddening to see innocent lives being taken. Prayers for the victims & may God give strength to the families of the #AmarnathYatra pilgrims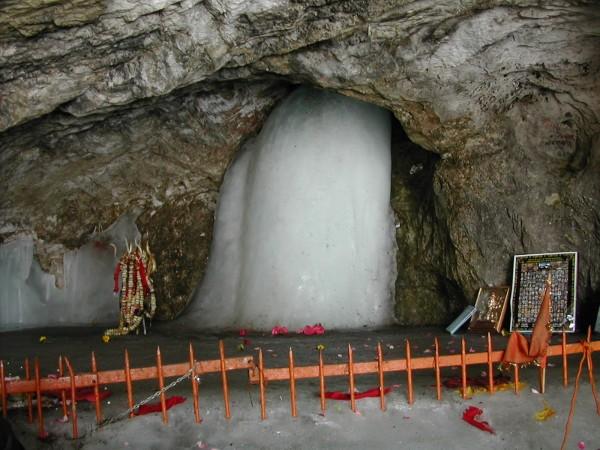 Akshay Kumar
Attack on innocent #AmarnathYatra pilgrims is a low of another level! Angry and sad...prayers for all those affected.
Varun Dhawan
Thoughts and prayers to the people who lost their families in the #AmarnathYatra attack. How can someone attack people on a peaceful path
Riteish Deshmukh
Wage a direct war & see who wins... how does killing innocent help whatever cause you are fighting for. #AmarnathTerrorAttack
Vivek Oberoi
Deeply condemn the dreadful #AmarnathYatra attack!Heartfelt condolences & prayers for the families of the victims, very saddening & tragic!
Randeep Hooda
What purpose could this cowardly violence lead to..condolences to the families of the ones lost hunt the responsible down #AmarnathYatra
Anupam Kher
It is high time we Stop being diplomatic & defensive. Killing of innocent people should be dealt with total force. #AmarnathYatra
Madhur Bhandarkar
My prayers are with #AmarnathYatra attack victims & their families. This disgusting act of cowardice is beyond any reason of any kind.
Arjun Kapoor
Shocked & Disturbed by the news of the amaranth yatra terrorist attack...my prayers with the victims & their families... #AmarnathYatra
Huma Qureshi
For years Kashmiri Muslims have helped Hindu brothers undertake #AmarnathYatra.Shame on terrorists. We will not let hate win#UnitedWeStand