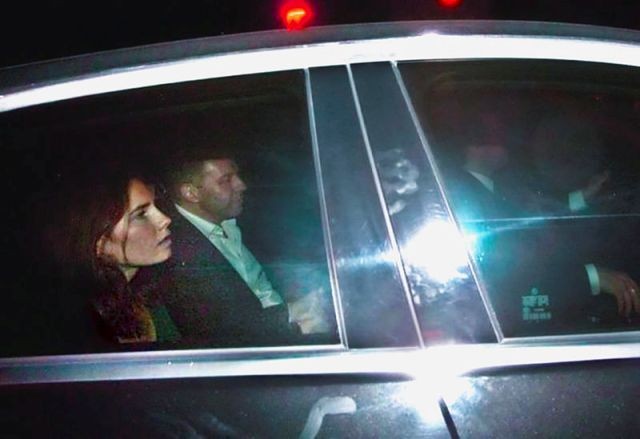 A Milanese judge has ruled in favour of Amanda Knox -- the accused in the 2007 murder of her roommate Meredith Kercher - acknowledging that she suffered moral damages, after a journalist revealed details of her sex life in 2008.
Knox filed a civil complaint against RCS Mediagroup, the company that owns the daily newspaper Corriere della Sera, in 2008 stating that excerpts from her diary, which included names of her sexual partners, were revealed in two articles, and sought compensation for moral damages.
And on March 21, the judge ruled in favour of Knox's favour stating that it violated the Italian Data Protection Code and that the personal information was "not essential to public interest," according to the Examiner.
The judge also ruled that just because journalists have access to court documents, they shouldn't exploit personal details. They are required to "filter the documents to comply with the standards for the protection of fundamental rights in the privacy code," the judge noted.
This issue stems from a 2008 incident when Knox was in pre-trial custody in a prison in Perugia. Reportedly, police officials had tricked Knox into believing that she was HIV positive so that she would provide them with a list of her lovers.
"Please oh please, distraught Amanda wrote in her prison diary at the time. Let it not be true. I don't want to die," she reportedly wrote in her diary.
This list, along with her diary, was part of the criminal trial file.
Speaking about the ploy the Italian police used to extract information from her, Knox said that they wanted to portray her as a loose, irresponsible, sexually aggressive American.
"I think they were trying to get a list of people that I had had sex with," she said in an interview last year, according to Metro News. "They were looking for a sex criminal, not just a violent criminal . . . I think what they were trying to figure out is whether a lover of mine had participated in the murder."
"All I can say is, it's very suspicious."
(Edited by Vanilla Sharma)