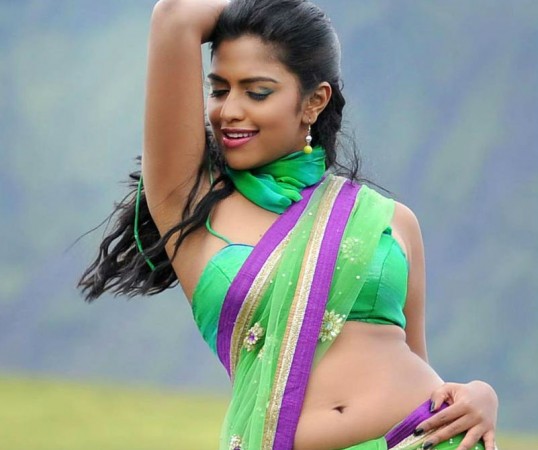 South Indian actress Amala Paul claims that she was sexually harassed in Chennai. The Thalaiva actress filed a complaint with T Nagar police station on Wednesday, January 31. The police have now arrested a businessman over the incident.
'Suchi Leaks': Is it back to reveal the dirty secrets of South Indian celebs?
Paul narrated the incident to the media after filing the complaint. According to her, the 40-year-old man had approached her while she was doing a rehearsal for a song and made sexual advances.
"I'm going to Malaysia for an event," The News Minute quoted the actress as saying. "I went to dance practice for that event. While I was practising, he came inside. He spoke as though he was part of the event. He spoke to me like he was someone known at the event. He spoke to me personally when I was alone inside. That's why I have complained. He has spoken like he was conducting a sexual trade, for a favour."
The incident occurred at Kollywood choreographer Sridhar's dance studio.
Explaining why she filed a complaint, Amala Paul said, "I should not let it go. Because there are many independent working women like me. If there is no safety, then I don't know why we're living."
The Chennai police reacted quickly and arrested the man, Alagesan, under sections 354A (Sexual harassment), 509 (Uttering any word or making any gesture intended to insult the modesty of a woman) of the Indian Penal Code and section 4 of the Tamil Nadu Prohibition of Harassment of Women Act, The Hindu reported.
Amala Paul is flying to Malaysia to perform at 'Dazzling Thamizhachi', an event about women empowerment.
Amala Paul is not the only actress who has become the victim of such incidents in film industry. Many actresses that include big names of Bollywood like Deepika Padukone and Priyanka Chopra in India have been molested or harassed in public.
The incident also raises the question about the safety of women at the workplace.