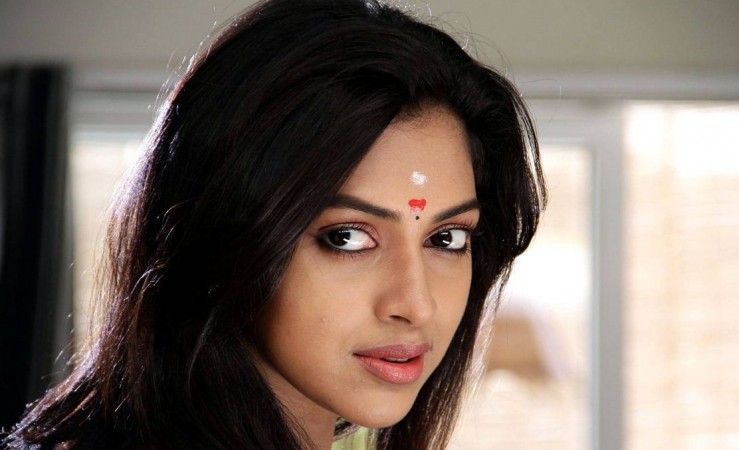 Amala Paul has said that Susi Ganeshan sexually abused her during the making of Thiruttu Payale 2. She has also extended her support to Leena Manimekalai, who made similar allegations against the filmmaker recently.
However, Amala Paul's stand has come under criticism from a section of netizens as they questioned why she had praised Susi Ganeshan during the release of Thiruttu Payale 2. They are sharing the video clip in which she is seen saying good words about him and also articles where she had expressed her desire to work with him again.
It may be recalled that the same questions were raised by people to Chinmayi for inviting Vairamuthu for his wedding and seeking his blessings. The singer had made sexual harassment allegations against the 7-time National Award winning musician recently.
Coming back to Amala Paul, the actress has now alleged Susi Ganeshan and his wife of abusing and slut-shaming her for standing in support of Leena Manimekalai.
"Just got the shock of my life! Susi Ganeshan & #ManjariSusiGaneshan called &I picked up to explain the stand.While I was trying to pacify his wife; Susi strted abusing me&to my surprise his wife strted laughing&they both joined to slut shame me. De feel de can scare me with dese tactics [sic]" she wrote on Facebook.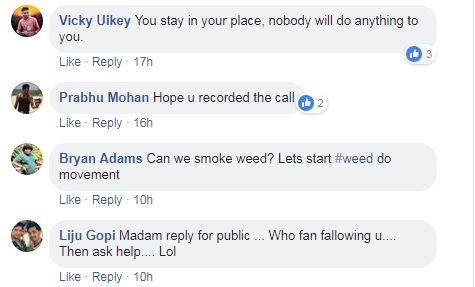 Prior to this Facebook post, Amala Paul released a press release to share her plight and the complete text can be read below:
I support Leena Manimekalai's allegations and can imagine this episode hap-pening with her, from a man who has a twisted set of moral values and utterly loss respect for women. She being an aspiring director could have made her an easy target for such an incidence to take place.

Me too despite being the leading actress for Thirutupayale2 was subjected to double meaning talks, misrepresented offers and unchivalrous bodily contacts. This pretty mach made my experience of shooting TP2, a mentally fatiguing one. I can totally understand what she could have been subjected through.

I applaud her for the courage she showed by narrating her ordeal on a public platform.

In our emerging economy and ever expanding female work force, this behav-ior is rampantly occurring everywhere, in all trades and industries.
These men treat their house wives and daughters different, but when it comes to their colleagues they don't miss a chance to show an upper hand and take advantage.

This is one of the main reasons, we Indians are unable to unlock our true po-tential either in creative, service or spiritual industries.
We have heard a lot of cases from spiritual and creative industries. But true change will come when service and unorganized sectors are also heard for their #metoo ordeals.

It's high time that government and judicial benches device out a system to ad-dress these issues of our society and not let the female work force of future subjected to such harrowing #metoo incidents.