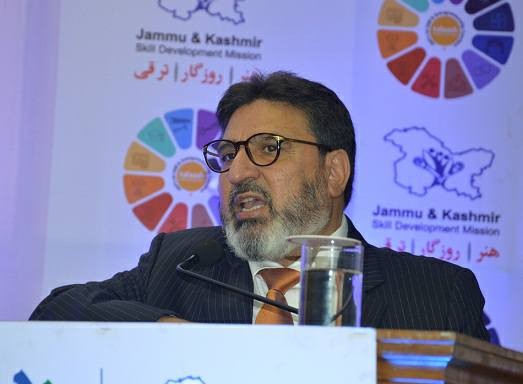 After the International Business Times, India carried a report on the likely exit of the top leader and ex-cabinet minister, Altaf Bukhari along with ex-MLAs from the Peoples Democraic Party, top party sources confirmed that Altaf is deserting Mehbooba Mufti along with various other MLAs.
The PDP sources revealed that Altaf, one of the successful entrepreneurs in Kashmir was, in fact, among those who wanted Mehbooba to ally with BJP.
"Those who are leaving us are infact the ones who thrusted the alliance of PDP with BJP. Now it is all about grabbing power. They all want to hold on to the chair," sources said.
The party's ex- MLAs from North Kashmir such as Basharat Bukhari, Yawar Mir, Imran Ansari and others have deserted or likely to leave it, but the PDP claimed that the MLAs who were elected from South Kashmir are still holding onto it.
The PDP sources further said that the party is disintegrating because it allied with BJP, but the alliance was not an individual decision of Mehbooba Mufti.
"All these power hungry people are now joining NC or PC so that they can be a part of the nex government," one of Mehbooba's loyalists said.
There are some senior members associated with Mufti Mohammad Sayeed, who are still by Mehbooba's side but the chances of PDP gaining any major electoral benefits in the coming Assembly elections are getting bleaker by the day.
"We regret our alliance with BJP. That is what doomed the party," the PDP top brass said.
Party President Mehbooba Mufti had earlier tweeted by making a sly reference to her arch rival, Farooq Abdullah saying that her MLAs are being bought by others.
However, the revolt by the party members soon after the alliance with BJP broke after the latter pulled out from the coalition underlined that Mehbooba's relatives were in-charge of many important party posts and portfolios, which had upset her collegues.
Mehbooba soon started the damage repair but it is seemingly proving to be too little, too late.