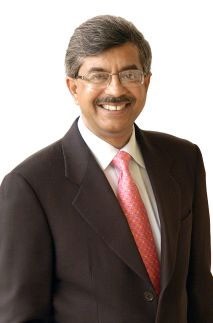 The Alta Group and Genpact, a global major in designing, transforming, and running intelligent business operations, announced on Thursday a newly-expanded strategic alliance that will provide comprehensive management, information technology (IT), application consulting, and hosted solutions to equipment lessors and other commercial and consumer finance institutions in the US and worldwide.
The alliance will leverage the vast thought leadership and industry expertise of The Alta Group combined with Genpact's deep domain experience, software products, and delivery capabilities.
A large number of Genpact associates around the world already support the commercial lending sector serving over $200 billion in assets, with design and implementation capabilities across technology, risk, analytics, operations, asset management, and finance.
Built on its strong heritage of being founded as a division of GE Capital, Genpact assists lessors in developing target operating models, driving process efficiencies, strategizing new market entry, scaling up without additional resources, and implementing cutting-edge software products.
"Genpact is a global leader in the provision of IT, application consulting, and hosted solutions services to our industry. They have the expertise, capacity, and strategic focus to meet our clients' operating requirements, especially when combined with Alta's strategic expertise," said John C. Deane, the CEO of Alta.
"The two organizations also share a future vision of the industry requirements for application consulting and work process improvements," he added.
In addition, Genpact already offers a true end-to-end operating model from ideation through implementation and support that helps manufacturers establish captive leasing operations as a hosted model, with low capital expenditures and variable costs.
"This partnership with The Alta Group will complement our capabilities through their expertise in the sector, specifically regarding market entry, asset management, captive and vendor program development, and all facets of business operations from human capital to legal support," said Diwakar Singhal, senior vice president, Banking and Financial Services, Genpact.
"We are at a tipping point in the industry, and can now offer market disruptive solutions for manufacturers, banks, and lessors," Diwakar added.