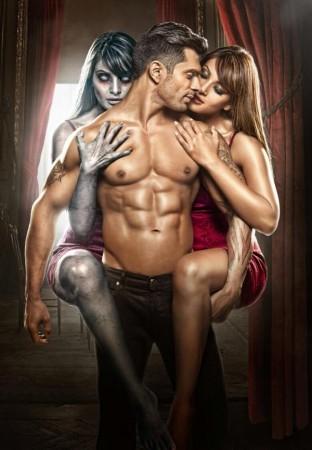 Bipasha Basu and Karan Singh Grover's horror film "Alone" has failed to scare critics. According to them, the film has some spine chilling scenes, but it's not as scary as expected.
Several scenes are similar to director Bhushan Patel's previous films including "Ragini MMS" and "1920".
Bipasha steals the limelight with her acting, but Karan has failed to show his talent.
Read the reviews below:
Surbhi Redkar of Koimoi.com said: "Alone is once again not an out and out horror film and so it won't satiate your scary needs or give you nightmares. If you are a fan of Bollywood's horror films then this one is worth your watch. Don't even think of comparing it to its original Thai film by the same name, because I couldn't watch that one without closing my eyes every two seconds. Alone is a decent weekend watch if you have nothing else to do."
Aparna Mudi of Zee News said: "Bipasha exemplifies boldness in horror flicks. Although it seems nothing new in Alone. Karan Singh Grover as Kabir looks quite good in the movie. He and Bipasha share a good chemistry. #Alone"
Akshay Kaushal of IBNLive said: "#Alone is a treat for all Bipasha Basu lovers. #BipashaBasu owns the movie. She makes your haunting experience slightly better with her acting and beauty.#Alone"
Namrata Thakkar of BollywoodLife.com said: "10 minutes into the movie and spooky things start taking place and you also know who is behind all of it. While there are few spine chilling scenes in the first half, overall Alone hasn't scared me much at least."
Sneha M Francis of Emirates 24/7 said: "It appears Bipasha signed up for it not under peer pressure to do women-centric roles, but because she had way too many skimpy satin lingerie and lacy shorts to showcase.
"Although our main leads try to scare us often and on, their focus on skin show distracts us (and probably the director even)."