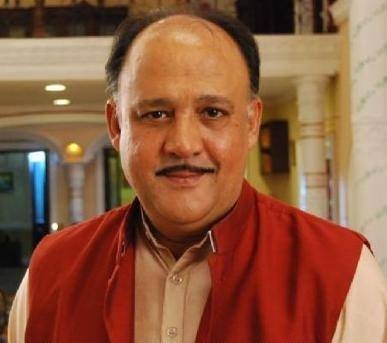 After Alok Nath filed a defamation case against Vinta Nanda, who accused him of raping her, the veteran actor's lawyer tried to defend him by using the tag of "sanskari" that is often used for him.
Nath's lawyer started the argument in the court by stressing on how the actor is considered to be an epitope of "sanskar", and on the other side, Nanda smoked and consumed alcohol, according to Mumbai Mirror.
The lawyer further tried to rubbish Nanda's allegations by asking why she did not approach the authority when the incident happened many years back. Nath's defence lawyer apparently targeted Nanda's character by stressing on her drinking and smoking habits.
He also said that Nanda is a good story writer, and the allegations are fabricated stories. The lawyer also accused Nanda of making the allegations in order to grab money.
On the other side, Nanda's lawyer slammed the opposition lawyer, calling it an attempt of character assassination, and further said that it is her freedom of expression to open up about the alleged incident as and when she gathered the courage to do so.
It is to be mentioned that Nanda is not the only one to label such serious charges on Nath. Some other women had also spoken about his alleged sexual misconduct.
Earlier, Nanda had made a long Facebook post in which she without mentioning Nath's name had opened up about the said incident.
"I started to walk home on the empty streets... Midway I was accosted by this man who was driving his own car and he asked me to sit in it and said he would drop me home. I trusted him and sat in his car. I have faint memory after that. I can remember more liquor being poured into my mouth and I remember being violated endlessly. When I woke up the next afternoon, I was in pain. I hadn't just been raped, I was taken to my own house and had been brutalised. I couldn't get up for my bed. I told some of my friends but everybody advised me to forget about it and move on," she had written by making enough hints to make it appear that it was about Nath.
Later, the senior actor had denied the allegations.