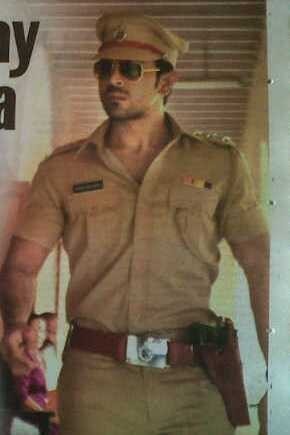 Even as the roadside tiff between two techies and actor Ram Charan Teja's security personnel still remains fresh on our minds, one more actor from the family allegedly got into a nasty pub brawl.
Actor Allu Sirish, brother of popular Tollywood star Allu Arjun and cousin of Ram Charan, hit the headlines on Saturday for all the wrong reasons.
A female videographer had come to nightclub - Over the Moon - at Daspalla Hotel in Hyderabad to shoot Mumbai DJ Ma Faiza's birthday gig. She was assaulted by a group of revellers and one of them was alleged to be Tollywood actor Allu Sirish, who made his debut with "Gouravam."
DJ Fiaza told the Times of India that the female videographer was abused by four "drunk" men. She claimed that one of them was a brother of a popular Telugu actor, which is why the hotel staff avoided taking any action against the revellers. As soon as the news made headlines on TV channels, it was speculated that Allu Sirish, who was present at the pub on the same night, was involved in the controversy.
However, Allu Sirish has denied any involvement in the pub brawl. Clarifying on the issue on his twitter page, Allu Sirish said, "Some drunk people have a brawl at a night club & some news channels drag my name just bcoz I visited that place earlier. I have no clue who, what, why. I'm at home & suddenly have ppl calling me that my name's on the news channels."
"The mgmt of the club & cops clarified dat its a mistaken identity & I have nothing 2 do with it. Wish media acted more responsibly as somebody's reputation is at stake. The accusations were made on the headlines & clarification only on the scrolling news bar. Sad!," he added.
Allu Sirish and Ram Charan are not the only celebrities whose names have cropped up for their alleged involvement in public tiffs. Few days ago, actor Nikhil of "Happy Days" fame had an argument with students at St Peters College near Dindigal in Hyderabad. The actor denied any scuffle with the college students and clarified on his twitter page saying, "My Younger Bro Was ragged by his seniors in college and the college and the police have taken action. i went to pick him up. thats it guys."
Another Tollywood star, who was in public tiff, is Manchu Vishnu. Last year, the actor was allegedly involved in a tussle with Brahmins who attacked his house to protest over controversial scenes in Telugu film, "Denikaina Ready."