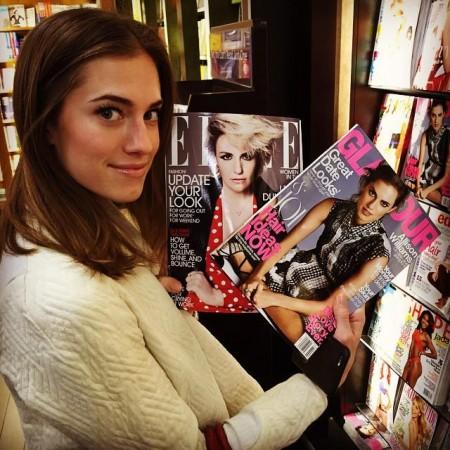 "Girls" star Allison Williams turns 27 on 13 April. With a starring role in "Peter Pan Live!" and the main role in the HBO comedy "Girls", Williams is tasting sweet success in showbiz.
Williams, who is engaged to Ricky Van Veen, the co-founder of "CollegeHumor", the comedy website based in Los Angeles, is best known for playing Marnie Michaels, one of the lead characters in "Girls".
Arguably the most mature one in the four-women group, Marnie also gets to say some of the straight-faced, relatable, yet funny dialogues of the show.
In celebration of Williams' 27th birthday, here are some of Marnie's best quotes from "Girls":
Season 1 Episode 8 (Weirdos Need Girlfriends Too)
Sometimes being stuck in my own head is so exhausting that it makes me want to cry.
Season 2 Episode 1 (It's About Time)
I'm not gonna do, like, what Hannah (Lena Dunham) does and order six pizzas to make me feel better.
"I'm having a really shitty time right now. I have no job, no boyfriend, and now I feel like I have no you." - to Hannah (Lena Dunham)
Season 3 Episode 7 (Beach House)
On the realities of modern friendship: "Guys, we're so disconnected now. I thought that this would be a good opportunity to have fun together and prove to everyone via Instagram that we can still have fun as a group."
Season 4 Episode 2 (Triggering)
Nobody's moving to Iowa, ever! But I'm so happy for you.