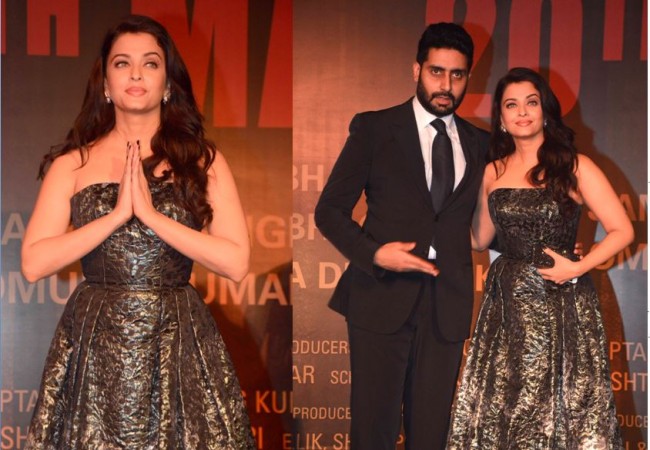 Aishwarya Rai Bachchan and Abhishek Bachchan's awkward situation at "Sarbjit" premiere had set tongues wagging. Rumours started floating around the internet that all is not well between the power couple, after Abhishek abruptly left Aishwarya on the red carpet of "Sarbjit" premiere.
Abhishek and Aishwarya were posing for paparazzi during the premiere of "Sarbjit." When photographers asked Aishwarya to give the left and right profile, Abhishek walked out from there. Soon after that rumours started doing the rounds there is trouble in Abhi-Aish's paradise.
However, a source close to the couple said that all is well between Aish and Abhi. It was Aishwarya's film and Abhishek wanted her to be in the limelight at the premiere.
"Abhishek and Aishwarya are very secure people. Abhishek did not want to take the centre stage and felt that it was Aishwarya's film and her moment on the red carpet. They were just there as a family to stand by her and her film," BollywoodLife.com quoted a source as saying.
Meanwhile, talking about criticism, Abhishek said that it is disheartening and is very upsetting. "It does bother me. We are human beings. It hurts terribly. The sad thing is that you can get 100 compliments but that one criticism will ruin your day. As actors, when there is such a huge volume of love coming your way, we hold on to that one negative thought...We want to entertain everyone, we want everybody to enjoy our work," Abhishek told IANS.
"Actors would be lying if they say criticism doesn't bother them. I have never looked upon criticism as negativity. I take it as an advice," he added.