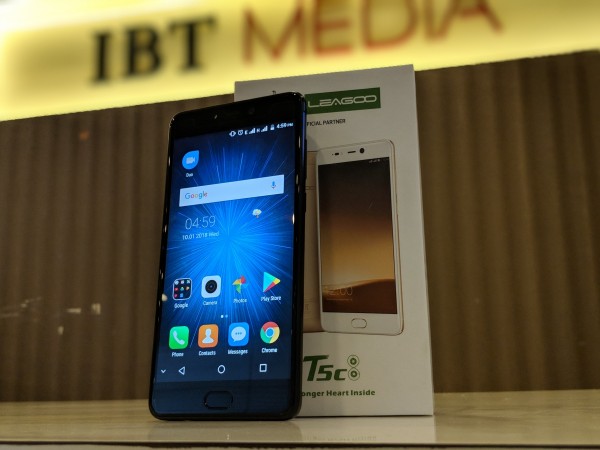 Leagoo is a surviving smartphone brand that's exclusive to China, making affordable smartphones for consumers who cannot afford the premium. There's a wide range of devices in the company's portfolio already, some of which we've reviewed, and here's a new phone called Leagoo T5C trying to make the cut in the ultra-affordable segment.
If dual camera smartphones are something you fancy, Leagoo has made it pretty clear through T5C that integrating two sensors doesn't have to be expensive. Leagoo T5C isn't available directly in India, but it can be shipped via GearBest at the official price of the handset, which is $129.99. Shipping it to India, clearing customs, the handset will end up close to Rs 10,000.
So now the question is whether you should go for it. Let's start with the specs.
Leagoo T5C comes with 5.5-inch Full HD display, metal unibody, 1.8Ghz Spreadtrum SC9853i, 3GB RAM and 32GB storage. The camera bit is quite interesting as the rear setup includes a Samsung 13MP sensor and a 2MP secondary snapper. There's also a 5MP front snapper for your selfies.
Under the hood, the handset packs a 3,000mAh battery and it runs Android 7.0 Nougat out-of-the-box. Like other smartphones, there's support for dual SIM cards, a microUSB port for charging and a fingerprint scanner that is integrated within the home button of the phone, which is a rare occurrence in a world of 18:9 aspect ratio phones.
Everything looks great on paper. But then we had the opportunity to test each and every spec out. Here's what we found:
Display and Design
Leagoo T5C can be pretty convincing with its looks. The display is bright and we had no issues using it under direct sunlight with maximum brightness. The metal unibody and a compact design makes it a lot easy for single-handed operations. Watching movies, playing games and chatting is made easy on this phone with its well-thought design.
Camera
This is where things started getting interesting for us. Under natural light, Leagoo T5C captures great detail but suffers immensely under low-lighting. And we are talking merely about the landscape and portrait shots.
Our curiosity to test the dual camera in the phone was met with disappointment as portrait mode was below average for a phone that's priced at around Rs 10,000. Selfies weren't as impressive, but the beatification feature integrated into the phone can do some serious tricks to make you look different.
Below are a few samples for you to judge freely.
Performance
The camera might be the strongest USP of the phone, but we had some decent expectations from the octa-core chipset and 3 gigs of integrated RAM. Forget about running high-GPU games, we had trouble multi-tasking seamlessly on this phone. We experienced noticeable lags while launching apps and scrolling through the menu, even though we hadn't installed many foreign apps on the phone. This is something Leagoo could really improve on in future devices if it even considers competing against giants like Xiaomi.
Besides that, our regular affair with fingerprint scanning wasn't ideal. Even though we loved the fact that Leagoo chose to put the biometric scanner on the front, it was nowhere close to perfection. It would take a good 1-2 seconds to authenticate and unlock the phone when the screen is off. The issue did not persist when we woke up the screen and then unlocked the device, but that's not usually our practice.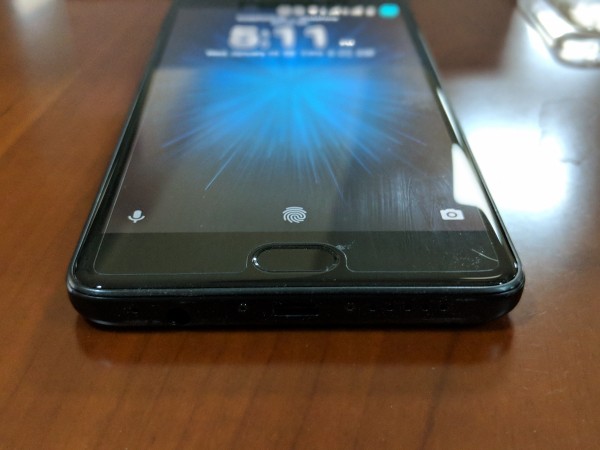 Battery
We tested Leagoo T5C both as a primary and a secondary device. As long as we did not have to rely mostly on this, the phone performed well in terms of battery – lasting us more than a day. With complete reliance on Leagoo T5C, we managed to clock up to 9-10 hours on a single charge.
Our daily consumption included calls, messaging, 4G LTE always-on, navigation with GPS on and occasional videos. With music and video streaming the phone ran out of juice sooner (about 6 hours).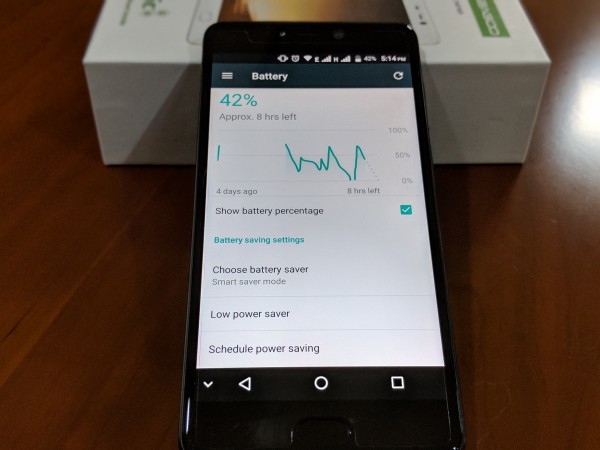 Since the phone lacks fast charging, it took us two hours and 40 minutes to fully charge the device. The charging time was consistent, so we advise patience here.
Verdict
As we mentioned in all our Leagoo product reviews, after sales service in India is going to be a challenge. If we rule that out, Leagoo T5C for Rs 10,000 is still not the best option. We'd recommend a Xiaomi Redmi Note 4, which outperforms Leagoo T5C in almost all the metrics plus you get the confidence of reaching out to the maker in case anything happens.
There are some interesting devices in Leagoo's portfolio, but it looks like T5C isn't one of the best lot.