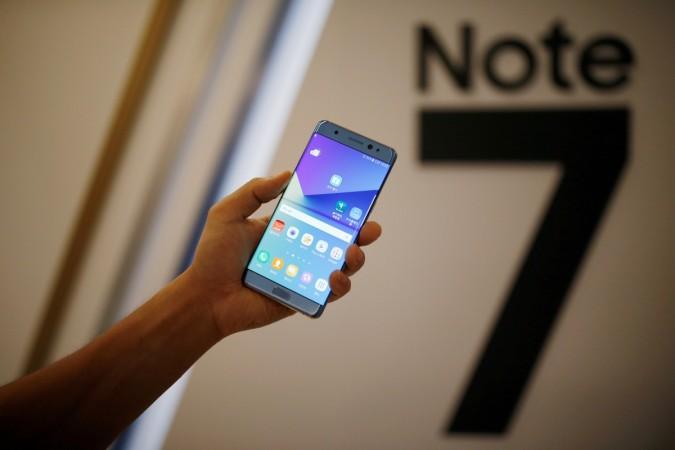 Samsung is taking a fierce step towards Galaxy Note 7 recall by disabling the handsets remotely via a software update in the United States. The new software modification will stop Galaxy Note 7 from charging, rendering them useless and preventing the phone from posing any threat to the consumers.
Samsung will roll out the software update on December 15, leaving consumers with the options to turn in their faulty devices and get another Samsung device for future use. The major US carriers will push out the software at a later date. The South Korean tech giant has offered several options for exchanging Galaxy Note 7 devices, including exchange and additional credits.
The first report of such a software update was reported by a user on US Cellular, but other carriers seemed to be onboard with Samsung's plan now. AT&T, Sprint and T-Mobile have nodded to push the update to all Galaxy Note 7 devices on their networks, but Verizon refused to do so.
Despite all the dangers Galaxy Note 7 devices pose, Verizon thinks it is unjust to render the phones useless in the "heart of the holiday travel season."
"Verizon will not be taking part in this update because of the added risk this could pose to Galaxy Note7 users that do not have another device to switch to. We will not push a software upgrade that will eliminate the ability for the Note7 to work as a mobile device in the heart of the holiday travel season. We do not want to make it impossible to contact family, first responders or medical professionals in an emergency situation," Verizon's VP of global corporate communications Jeffrey Nelson, said in a press statement.
In all fairness, what if Galaxy Note 7 is the reason for any emergencies during holiday travels.
According to TechCrunch, AT&T will roll out the latest software to Galaxy Note 7 devices on its network on January 5, 2017, which puts across Verizon's point of view in a smart way and sends a consumer safety message loud and clear.
Similarly, T-Mobile and Sprint will roll out the updates on December 27 and January 8, respectively.
Samsung recalled Galaxy Note 7 series in October and seized production and sales of the same. The company confirmed that a fault in the battery caused explosion, so it had limited the charging limit to 60 percent last month.
According to the company's latest update, 85 percent of Note 7s sold in the US had been recovered, but a large chunk of 285,000 phones were still out there. With this latest update, Samsung hopes to retrieve the remaining faulty units in the country to ensure consumers' safety.