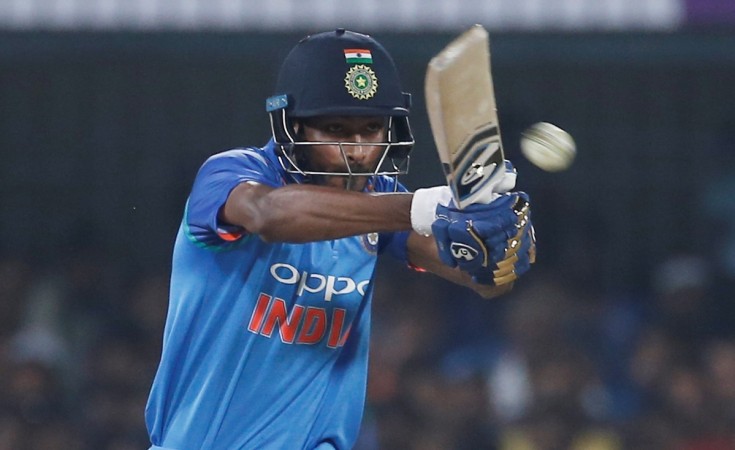 Ahead of India's first Test against South Africa in Cape Town, all-rounder Hardik Pandya has come in for praise from former captain and batting legend Rahul Dravid.
Dravid, who is the coach of India Under-19 and 'A' teams, said Pandya has the X-factor.
"Hardik came into the team because of himself. He is the one who has put in the performances and he is the one who has that X-factor. When you are a fast bowling all-rounder in India, there aren't many to compete with and that's the reality," Dravid said in Mumbai on Wednesday (December 27).
"If you are a batsman or a spin bowler in the country, it's tough because there are a lot of people you compete with. But fast bowling all-rounders, you can count on fingers of one hand, how many fast bowling all-rounders are playing in India," he added.
24-year-old Pandya has so far played three Tests, 32 ODIs and 27 T20Is for India. He made his international debut last year in a T20I against Australia in Adelaide.
Dravid was speaking at India Under-19 team's pre-departure press conference. The side, led by Prithvi Shaw will play at the World Cup in New Zealand from January 13, 2018.
Earlier today, India's senior squad, captained by Virat Kohli, left for South Africa to play Tests, ODIs and T20Is. The opening Test is from January 5 in Cape Town.
India have never won a Test series in South Africa. Many experts have backed the current side to create history.