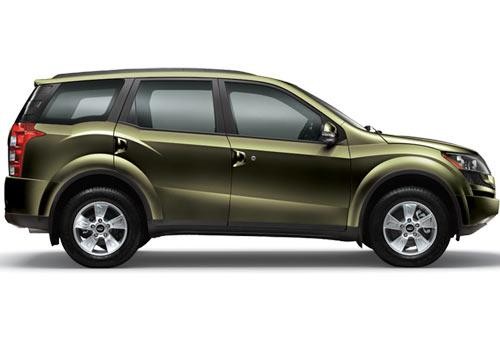 SUV manufacturer Mahindra and Mahindra on Monday announced that it has opened over 7200 bookings for its popular XUV500, which was launched last Thursday.
The Indian multinational automaker initially received over 25,000 applicants, out of which only over 7,000 bookings were registered. In order to address the growing demand, Mahindra announced in a press release that it has ramped up production to around 4000 vehicles per month.
"We are humbled by the overwhelming consumer response to the XUV500. Our monthly production capacity has been ramped up to 4000 vehicles. Therefore, we are now extending the launch of the XUV500 across the rest of India. I am confident that consumers across Rajasthan will also respond enthusiastically to the XUV500 launch," Vivek Nayer, Senior Vice President, Marketing, Automotive Division, Mahindra & Mahindra Ltd said during the launch.
Earlier, the hot-selling vehicle was sold in only 19 cities across the country. Since last Friday, the bookings could be made through 100 dealerships with the company now aiming to reach 5000 units a month.
Unveiled in September 29 last year across five Indian cities, the cheetah inspired XUV500 drew massive attention to its stylish frame and state-of-the-art technologies that include GPS navigation system, automatic climate controls, Voice Commands and a sophisticated infotainment system complete with 6-inch LCD touchscreen, DVD player, Bluesense technology, i-pod connectivity along with 6 speakers.
On the engine front, the XUV500 supports a 6-speed gearbox for transmission and runs on a 2.2litre mHawk diesel engine that provides 140bhp with 330Nm torque. Driving the vehicle comes easy with a higher torque that the engine gives aids in maneuvering easily through city traffic. Equipped with advanced Micro Hybrid Technology, the XUV500 helps maintain fuel efficiency. The all new vehicle comes with a base price of INR 11.8 million (ex-showroom price in Jaipur)
Less than a month since its initial launch last year, the company temporarily halted production as more than 8,000 units were sold during that period due to excessive demand. Around late January 2012, the company resumed bookings and registered the 7200 prospective customers through a lottery system, the PTI report said.