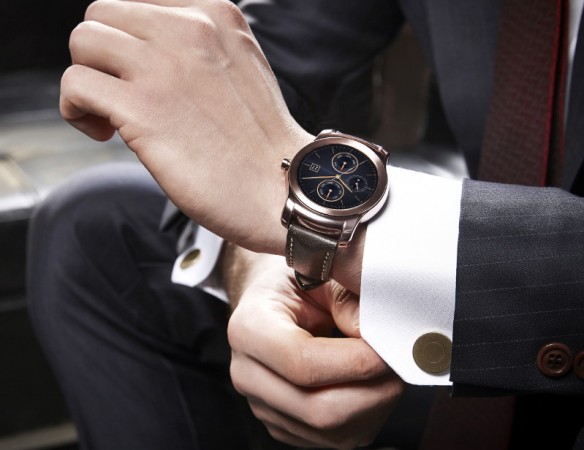 We may have been knee-deep into the entire Android Wear and smartwatch side of things the year before, but it is still safe to say that both the platform and hardware are still very much in their nascent stages. However, with 2014 already paving the path, big things can only be expected from the current year.
And with 2015 just kicking off, looks like we already have one of the first new smartwatches among us, courtesy South Korean tech heavyweight LG. Called LG Watch Urbane, this is the company's first luxury Android Wear smartwatch with an all-metal build, and comes ahead of the upcoming Mobile World Congress (MWC) 2015.
The lavish new LG Watch Urbane is easily a mix of elegance and style, although it stays true to its roots, apart from offering the same Android Wear experience as that of the G Watch R. However, this year's MWC is where you can expect to see the new smartwatch in flesh.
The LG Watch Urbane is a formal and a thinner take on luxury timepieces, says LG. It sports a stainless steel body with stitched natural leather strap, which can be replaced with any 22mm wide band.
As mentioned before, the new LG Watch Urbane resembles the LG Watch R and sports a 1.3-inch (320 x 320 pixels) P-OLED Display, but with narrower bezel. Other specifications also remain similar to the Watch R, including a 1.2GHz Snapdragon 400 SoC, 512MB RAM and 4GB internal storage.
Apart from that, the smartwatch is resistant to dust and water and can stay in water up to meter deep for about 30 minutes. It also packs a 410mAh battery and also has photoplethysmography (PPG) sensor to measure heartbeats. The smartwatch will be available in polished silver and gold finishes.
As far as pricing and availability of the smartwatch is concerned, expect it to be announced locally at the time of its launch. But this year's MWC is where we expect to see more out of this new LG-made smartwatch.