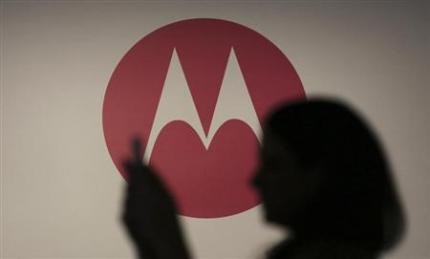 If you are an Android user, then, without a doubt, chances are that you have already received the latest Android Lollipop on your phone, or waiting for its arrival.
However, the picture is not all that rosy for Motorola users; while some of its smartphones have already been treated to the newest flavour of Android, others will have to wait for their turn.
There's hardly any Android user on the planet who would not want the latest Android OS on his handset. After all, it is the most-advanced Android platform on the planet right now. But things are a bit different for Motorola Moto G users, with the company pushing out a certain message related to the new update.
Reports suggest that users of the handset, in a handful of regions, have received a message from Motorola about the Android 5.0 update. The message asks all those with the handset to click on a tab at the bottom of the screen that says "More Info."
Motorola says that doing this is important to make sure if the phone's owner wants the handset to receive Android Lollipop or not. By clicking on "More Info," users can find out whether they have the latest version of Motorola Update Services on their first-gen Moto G. If this step is skipped, the phone will then be passed over for the Lollipop update.
The latest procedure for Android Lollipop on Moto G from Motorola brings back memories of Motorola's decision to move a number of its core applications to Google Play Store. Hence, in order to prepare for the Lollipop update, those with the first-generation Moto G must head to Google Play Store to download and install the latest version of Motorola Update Services.
It is also important to point out that the new message from Motorola also hints that the update will arrive "in the upcoming weeks," meaning those with the first-generation Motorola Moto G may not have to wait before the latest Android build finally arrives on their smartphones.
Motorola might have been one of the first handset makers in the market to have promised the Android Lollipop update for its handsets, but things have been far from satisfactory from the handset maker in that regard. While the company is carrying out a Lollipop soak test for the Moto E, the Moto X awaits such a joy.
Stay tuned for more updates!