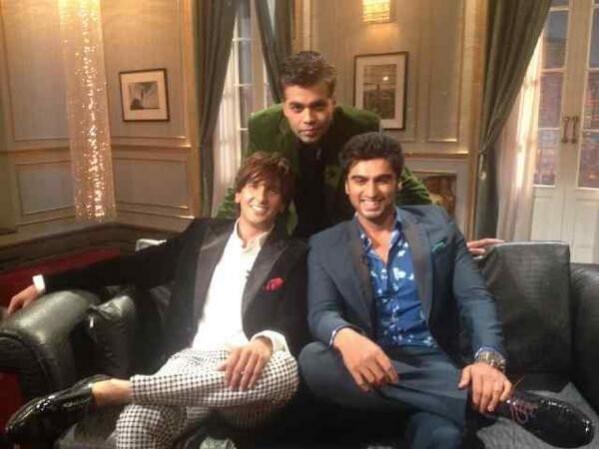 Actors Ranveer Singh and Arjun Kapoor recently appeared at All India Bakchod Roast, which was released on YouTube on 28 January.
After Singh and Kapoor made their grand entry, the former was seen kissing a female fan. While Kapoor walked straight to the stage, Singh shook hand with the fan and held her too close.
According to the video posted on AIB's Twitter handle, the "Kill Dil" actor stopped on his way and hugged a girl from the audience in the presence of his alleged girlfriend Deepika Padukone, and then pretended to be kissing her. The question is how did Padukone react to this?
Apart from this, Singh also made headlines by apologising to ex-lover Anushka Sharma for making fun of her at the show. Reportedly, the "PK" actress got offended after being the butt of Singh's jokes. He later called her and apologised.
Several celebrities were present at the show, including Sonakshi Sinha, Padukone, Alia Bhatt, Karan Johar and others.
Tonight at 8 PM :) pic.twitter.com/MYwxuOXy3W

— All India Bakchod (@AllIndiaBakchod) January 28, 2015
The show, "AIB Roast", is actually part of a stand-up comedy group All India Bakchod. It threw loads of funny, nasty, insulting pranks and comments on the "Gunday" pair. Unfortunately, the two didn't have the choice of reacting at them. Most interesting part was when the stars got taken down a notch by some special guests, especially director Karan Johar.
Watch the All India Bakchod Roast starring Singh and Kapoor below: