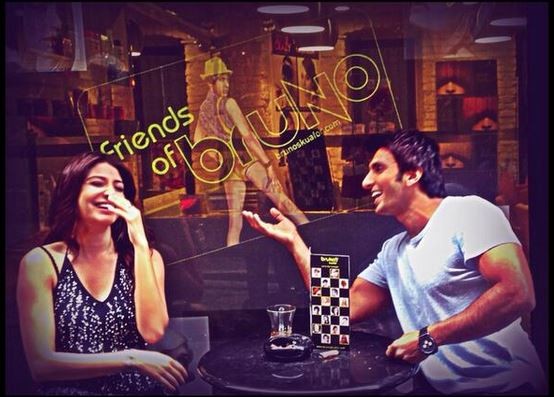 Actor Ranveer Singh apologised to Anushka Sharma for making fun of her in an online show AIB Roast. The "Dil Dhadakne Do" actress was offended after being the butt of jokes cracked by Singh.
AIB Roast is the part of a show hosted by stand-up comedy group All India Bakchod. Recently, Arjun Kapoor and Singh had appeared on the show. The show threw loads of funny, nasty, insulting pranks and comments on the "Gunday" pair. Unfortunately, the two didn't have a choice to react on them. Most interesting part was when the stars got taken down a notch by some special guests, especially, director Karan Johar.
The trailer of the show has already made audience curious, thus, the entire episode will release on 28 January.
Reportedly, Singh and Kapoor appeared on the sets with their girls Deepika Padukone and Sonakshi Sinha.
As everybody knows that Singh himself is a big prankster, thus he too enjoyed the show by digging on the "PK" actress. It seems this didn't go down well with the actress.
It is said that Sharma has not expressed her grievance in person but one mutual friend of the "Dil Dhadakne Do" pair told Singh that she was upset about it. She was more annoyed because he made fun in front of his present lover Padukone.
Also, there are reports that Sharma's current boyfriend cricketer Virat Kohli is also upset with the entire issue.
However, "Band Baaja Barat" actor has reportedly apologised to Sharma on call. One may hope that everything settles down between the ex-flames as they are going to appear on silver screen together this year.
Zoya Akhtar's "Dil Dhadakne Do" is featuring both of them and they will be seen romancing after a long time. The film, which also stars Priyanka Chopra and Farhan Akhtar, will hit theatres on 5 June.
Watch the trailer of AIB Knockout below: