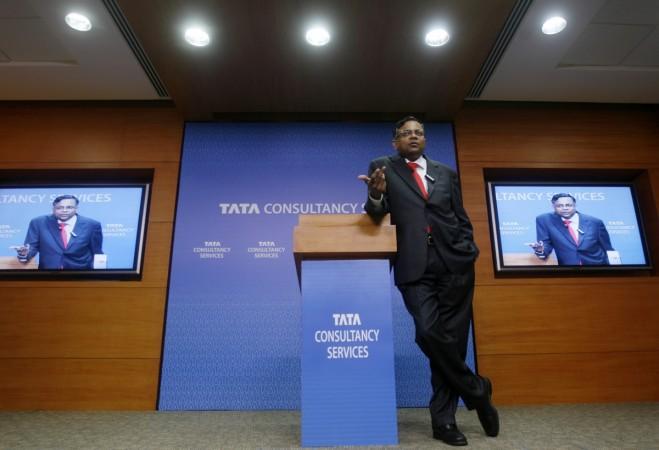 India's largest software firm Tata Consultancy Services (TCS) will kick-off the earnings season today, by announcing its results for June quarter.
Markets keenly await the company's revenue growth in the April –June period, as it has missed the expectations in the past three quarters.
Many brokerages believe that seasonal demand and receding currency fluctuations have helped IT companies in the first quarter of the current fiscal year.
UBS expects TCS to post a sequential revenue growth of 4.3% in dollar terms in the first quarter of FY16.
But it is expected to show a decline in margins by nearly 120 bps an account of wage hikes.
"We expect EBITDA margin to decline by 100 bps q/q to 28.2%, on the back of wage hikes to all employees during the quarter," Motilal Oswal Financial Services said in a note to Business Standard.
Analysts will watch for improvement in verticals such as insurance, telecom and energy. TCS saw the growth in insurance vertical slowing. Telecom and energy will also be monitored because of some volatility witnessed in those domains, The Economic Times reported.
Further, analysts will look for improvement in the company's employee attrition rates. In March quarter, TCS had put the attrition rate at 14.9%.
"Attrition will be a closely watched metric for TCS given the significant increase in the metric over the past year," said ICICI Securities.
TCS's digital business will also remain in focus after Accenture announced a 30% growth in fast-growing and high margin digital vertical.
Even though some software firms such as Tech Mahindra, Persistent Systems and KPIT Technologies have warned about posting weak earnings in April-June period, some analysts expect top line firms to post an improved growth figures in the quarter, partly supported by increase in technology budgets of their clients.
In March quarter, revenue growth of top IT companies hit its worst levels in five years, mainly impacted by cross-currency fluctuations. However, the companies expect the currency impact to be less in the June quarter, as rupee saw a depreciation of about 2.2% against the dollar in the period.
Ahead of the results announcement, stock prices of TCS fell 1.7% to trade at ₹ 2,550.