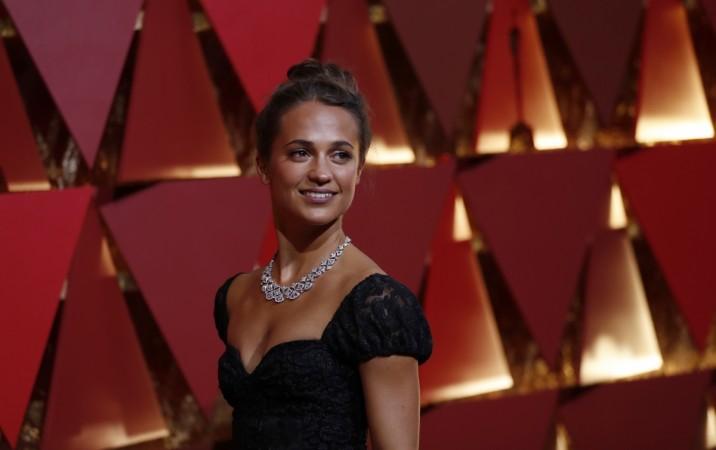 Swedish actress Alicia Vikander and German-Irish actor Michael Fassbender are hit by reports that their marriage is in trouble. The 41-year-old actor and the 29-year-old actress' busy schedules are apparently creating a rift between them.
The couple had married in a romantic ceremony in Ibiza, Spain, in October 2017. According to OK!, the two have not got quality time together ever since.
"A lot of their relationship has been long-distance, but after their wedding, Alicia was hoping they'd make more time for each other," a source said.
Vikander "was under the impression they were going to try and start a family," but the actor has been too busy working.
"Things aren't going the way Alicia thought they would, so she's just wondering how she can get it back on track," the insider said.
However, celebrity rumour watchdog Gossip Cop reported that the article is nothing but fake news.
Alicia and Michael had met on the set of The Light Between Oceans. In the film, they play a husband and wife.
During an interview with Entertainment Weekly, the duo talked about keeping their dating life private. He said: "It wasn't the first time in a movie either of us had played somebody who is falling in love. There is an element of separation there. If I'm playing a murderer, I don't go out and start murdering people...I'm not going to talk about my private life with a total stranger, unless I feel like I need to. Why would I? I don't."
The Tomb Raider star added: "And I think we've made a clear statement that we keep certain things just between us. It was very easy to unite, but that's quite personal."
The Shame actor admitted that he was curious about the personal lives of many celebrities around the world. He said: "I might have been curious about actors' lives when I was growing up. That's human nature. We're all curious about a lot of things. But my curiosity didn't obligate them to tell me. It's the worst thing if you're sitting there in the theatre, going, 'Oh, that's the guy who dates this person and likes to do this in the morning and that in the afternoon.' Then you're just watching a brand, as opposed to an actor."