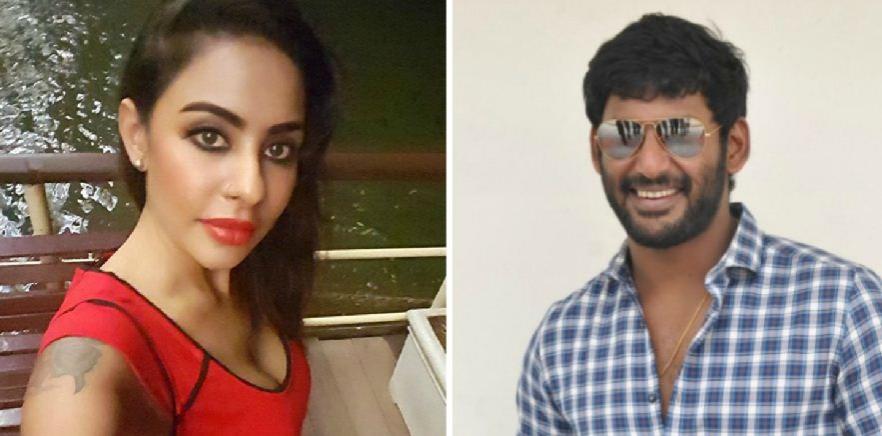 Vishal Krishna has some positive words to say about budding yet controversial actress Sri Reddy's growth in the film industry.
Speaking at the audio launch function of his upcoming movie Sandakozhi 2, Vishal stated that it is a good sign to see Sri Reddy getting opportunities to act in movies despite all the controversies that she had created in the last 6-8 months.
"It is a good development, but for sure people working with her will be extra careful," he said on a lighter note.
"Whether Sri Reddy wishes or not, people around her will have a camera for their safety, I can guarantee you about it. She will automatically get protection," Vishal added.
Following his comments, many on social media sites asked her reaction for which she thanked him. "Thank you vishal garu..u r such a sweetheart..but cameras??ha ha ha [sic]," she wrote on her Facebook account.
Sri Reddy had created quite a stir after she raised the issue of casting couch and sexual harassment in the Telugu film industry. The former TV anchor had made shocking allegations against a few celebrities and hit national headlines when she stripped in front of the Telugu Film Chamber of Commerce after the Movie Artistes Association denied to give her membership.
After much drama, the issue took a political twist after Sri Reddy started targeting Pawan Kalyan. Later, Ram Gopal Varma entered the scene by claiming that he instigated her to abuse the Power Star in front of media.
She also made sexual exploitation allegations on filmmaker AR Murugadoss and multifaceted Raghava Lawrence.